Plan Your Way To Success With this 80 Page Ultimate Blog Planner!
Imagine a planner with motivational quotes inside? 
…It's a bomb!
There are lots of printable planners out there but this planner is neatly designed and it has more pages than you find on other planners
That's not all, I've purchased tons of blog planners but I've never found a planner that helped me stay motivated so I decided to add motivational quotes inside
You know how powerful motivational quotes are, right?
They help us stay positive, they give us the energy to keep going and stay motivated. So I figured why not add motivational quotes inside my planner
And the good part? It's undated and only $9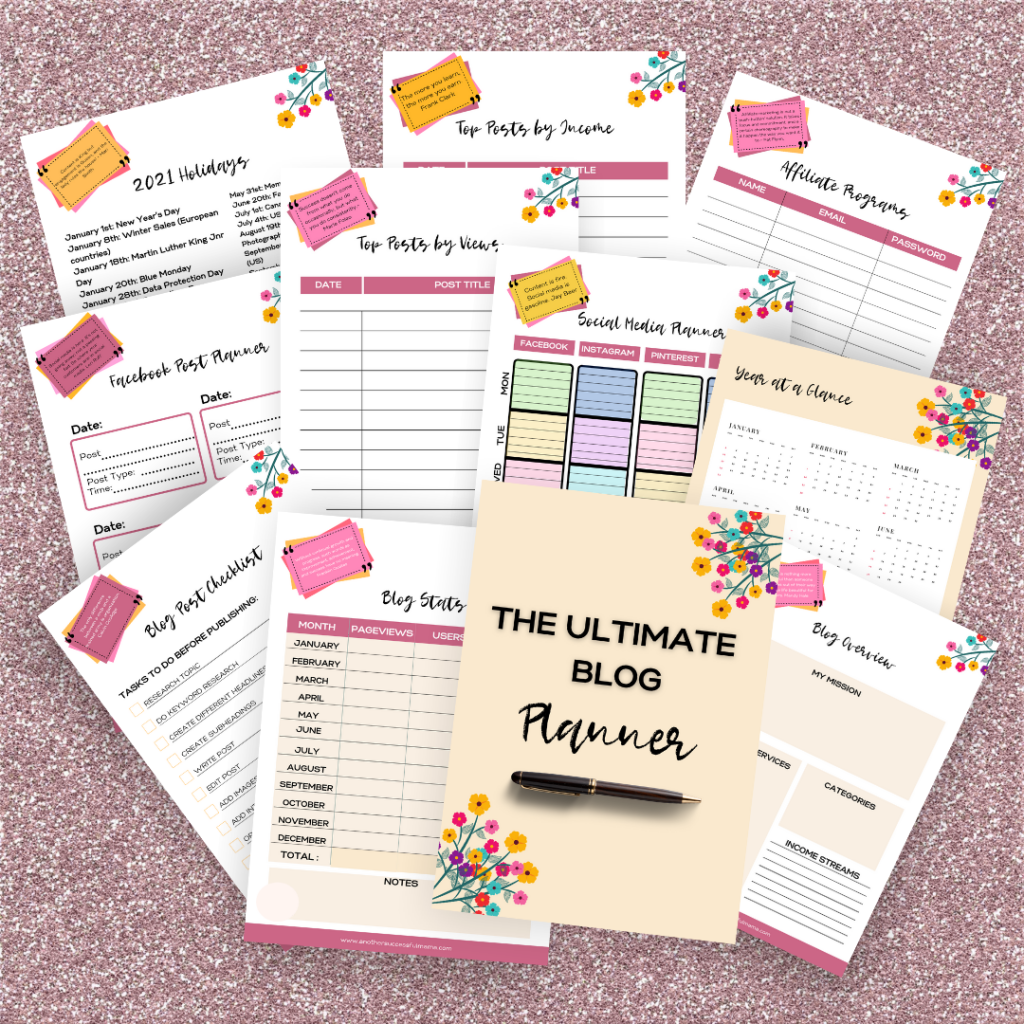 When you purchase the planner you will receive:
Planner Cover
2021 Important Holidays
Brand Planner (colours, hex codes, domain name, niche etc)
Blog Overview
Buyer Persona
Yearly Goals
Vision Board
Blog Post Ideas
Blog Post Checklist
Blog Post Promotion Checklist
Blog Post Planner
Top Posts By Income
Top Posts By Views
Blog Stats
Yearly Income Tracker
Social Media Planner
Instagram Planner
Facebook Post Planner
Facebook Ad Planner
Giveaway Tracker
Affiliate Programs Log
Sponsors/Advertisers Log
Product Planner
Password Log
Competitors Log
Favourite Blogs Log
Contacts Log
Blog Investments
To-Do List
Monthly Goals (x12)
Brain Dump Sheet (x12)
Weekly Plan (x12)
12 Monthly sections
This planner will boost your productivity like crazy and will also help you stay motivated all the way. Remember the planner is undated which means you will keep printing your copies whenever you want
Note: The planner is in A4 size and it's a PDF print so you can print easily
What are you waiting for? grab your own planner and start planning today! it's only $9