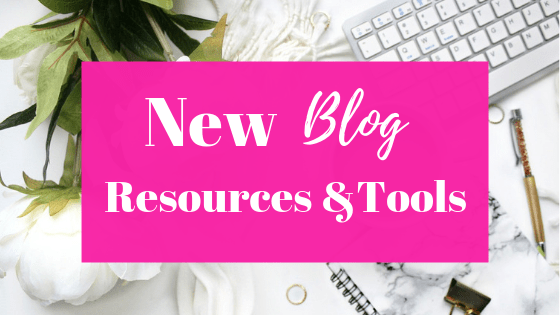 Are you planning to start your own blog?
Not sure what you need to help you build a profitable blog?
I know how hard it is to decide on the right blogging tools to use as a new blogger and I have decided to compile this list for you. Feel free to bookmark this page and come back at any time.
Here is a list of the resources u0026amp; tools I personally use and highly recommend. These tools help me keep going and they make blogging easy.
Some links in this section are affiliate links. I may earn a small commission to buy toys for my kids if you use these links. You will not be charged extra. I only recommend high-quality products and I don't recommend them based on the small amount I earn if you decide to make a purchase
---
Hosting
Siteground is my hosting platform and I am loving it here. It's fast, affordable only $6.99/m and has amazing customer services. If you are not happy with your current host they can help you move your site for free.
I still remember when I wanted to move my first site to Siteground, I tried using the Siteground site migration plugin and I failed. Contacted them and they moved it for me.
---
Logo And Pin Design
I used Canva to create my logo and I use it to create some of my pins. If you want premium options for creating your pins use Pic monkey.
You can also use Cooltext for a text logo and it's free
---
Pin Scheduling
Tailwind is my pin scheduling app I am currently using it for free. They let you pin 100 pins on Pinterest before you decide on upgrading to any of their paid plans.
You might have heard that Tailwind's free trial is for 30 days only but that's not true there is no limit you can use it for as long as you like.
And it's the best automation tool especially on the early days of blogging, you have a lot to do and you might not have time for manual pinning.
---
Spelling And Proofreading Tool
I use Grammarly for proofreading my blog posts. Grammarly has been a useful tool for me as a non-native. I guess by now you can tell that I love freebies lol. Yes, Grammarly is free. You can use it for as long as you like for free.
---
Google Analytics
I use Monster insights for Google analytics. As a blogger, you will need reports on how many visitors, page views you get on your site. And this plugin will make things easy for you. There is no need to login to the official Google Analytic page. Monster Insights displays everything on your website dashboard.
---
Contact Forms
Did you see my contact page? I created it with Wp forms. It's very easy to use and it only takes less than 5 min to create a simple contact form using Wp forms. If you haven't created a contact us/me page please do.
It will help you connect with brands and bloggers for collaborations and maybe interviews. Your readers might also want to ask some questions privately or give feedback.
---
Social Share Buttons
I use Social pug for my social share buttons. I like that it's easy to set up. You can choose the sizes and shapes of your share buttons. Have you guessed it already? yes, it's free.
---
Cookies Popup
The European Union's cookie law requires websites to get user consent to set any cookies on their computers. If your website is based on European countries and other countries that require you to get user cookie consent or if you are like me, many of my readers are from European countries then you need a cookie pop up on your blog. I use GDPR Cookie Consent Banner by termly. It's easy to set up and it's free.