(Last Updated On: August 28, 2021)
Free organic traffic
Do you want it?
Who doesn't
We all wish if there was a magic wand to drive millions of free organic traffic every month
And grow our email list, get more shares and more sales!
We all want free Google traffic
Sounds like just a dream to new bloggers?…Nah, not in 2021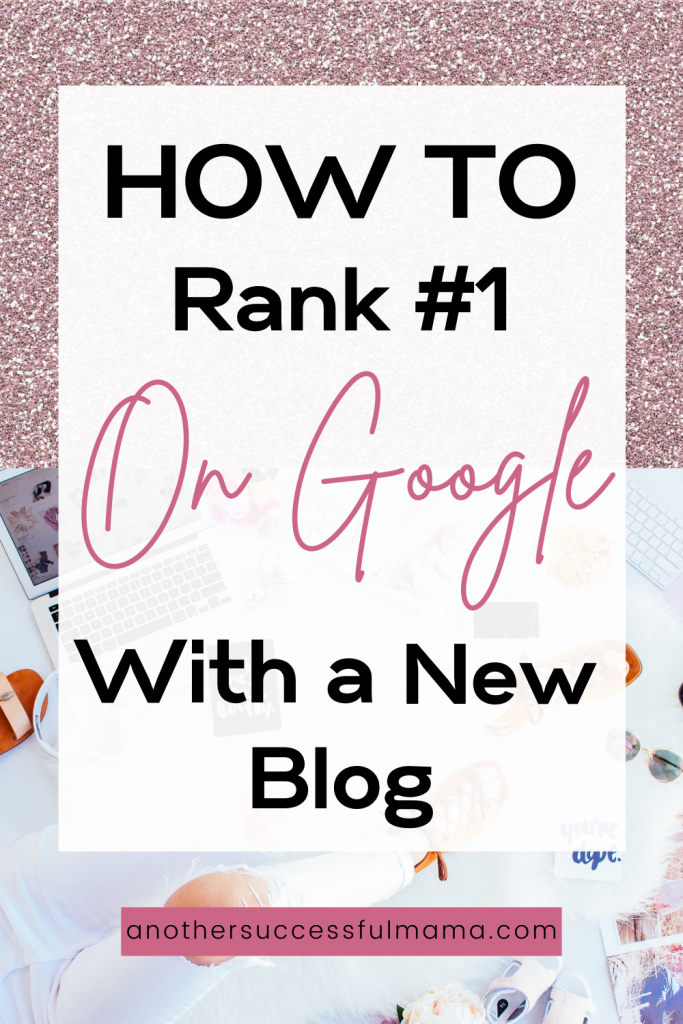 To get free organic traffic you need to rank higher on Google
It used to be impossible for a new blog to rank on Google no matter how hard you tried
But now it's possible
One of my posts is not just on Google first page but it's on the first position
If you search "how to be approved on ShareASale" on Google my post comes #1
That's not all, you will also see a featured snippet from the same post as well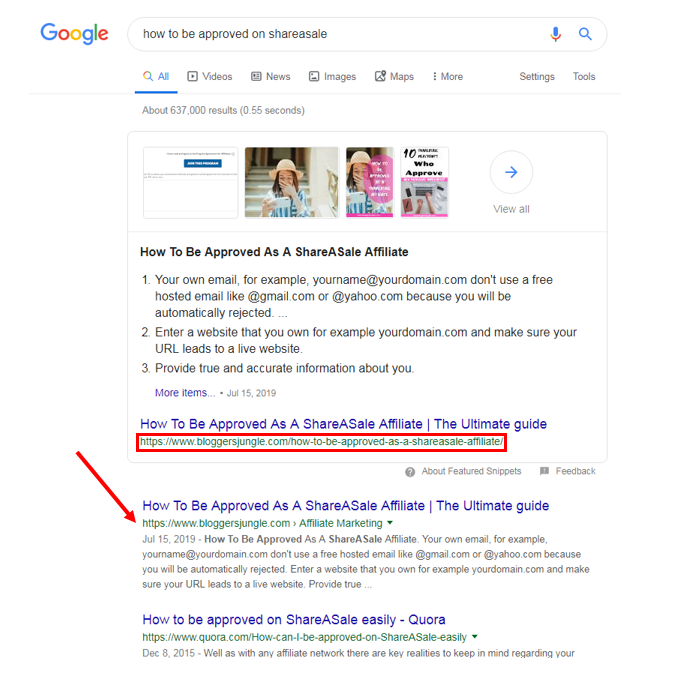 But you know what?
My site Blogger's Jungle is the new kid in the game
I must admit, this came out as a surprise
I was one of those bloggers who believe that you can't rank on Google with a new blog unless you have lots of backlinks
But I was wrong
Right now, as we speak I'm getting more traffic from Google than any other traffic source: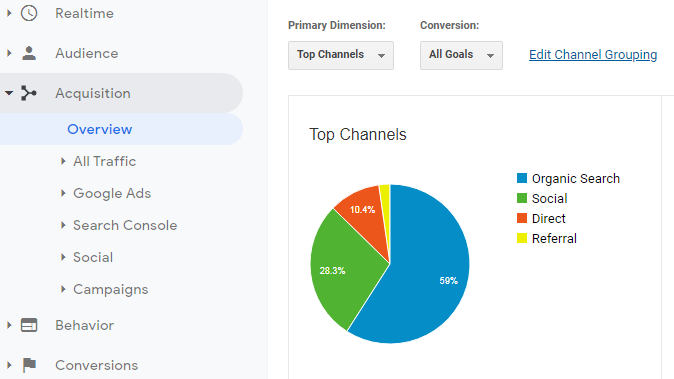 As you can see 59% of my traffic is from organic search
I used to rely on Pinterest alone but not anymore
Another exciting part is, I'm ranking for multiple terms with the same post, **happy dance**
Lately, Google analytics was showing that I'm getting traffic from a new search term
I went on to Google to find out how I was ranking
And boom! the same post was on the first position
If you search for "ShareASale approval policy" on Google again my post comes #1
Not only am I ranking on Google but I'm also ranking on Bing: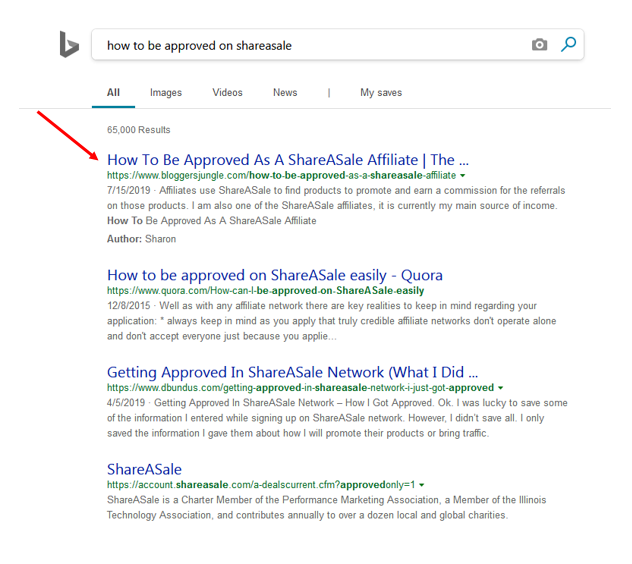 This means both search engines are giving me some free love
For this post's sake, I'm going to show you how I managed to rank #1 on Google with my new blog
These techniques will help you rank on all search engines
How To Rank Number 1 On Google With A New Blog
Before we go any further
One blogging rule you must always follow is to always write your blog post with your readers and SEO in mind if you are serious about ranking on Google
1. Page Speed Is Always A Ranking Factor
Always remember that you are crafting your blog post for humans (your readers) and search engine bots
With that in mind, the first thing to consider before you come up with a topic and start writing is your page speed
Some links in this section are affiliate links. I may earn a small commission to buy toys for my kids if you use these links. You will not be charged extra. I only recommend high-quality products and I don't recommend them based on the small amount I earn if you decide to make a purchase
You can write a killer post and apply every SEO tactic
But if your site isn't loading fast then you will probably not rank as high as you wish
When Google ranks a page it also considers user experience,
If your readers are leaving your site before reading your blog post due to slow loading then this might affect your rankings
To check your site speed:
Visit Ubersuggest >> type in your domain name and click site audit
It only takes 3min for Ubersuggest to audit your site and show you the results for free
To get the best page speed:
Choose a good host for your blog- I recommend Siteground (my host) and Bluehost the best alternative
Use a responsive theme- I use Astra
Always update your plugins
Use a caching plugin
Optimize your images
2. Use An SEO Plugin
We can not talk about ranking #1 on Google without talking about an SEO plugin to back you up
I use Yoast SEO

This plugin helped me so much in optimizing my post for SEO
Before publishing my post I checked on Yoast's SEO suggestions and I applied everything that was suggested and I managed to turn all the lights green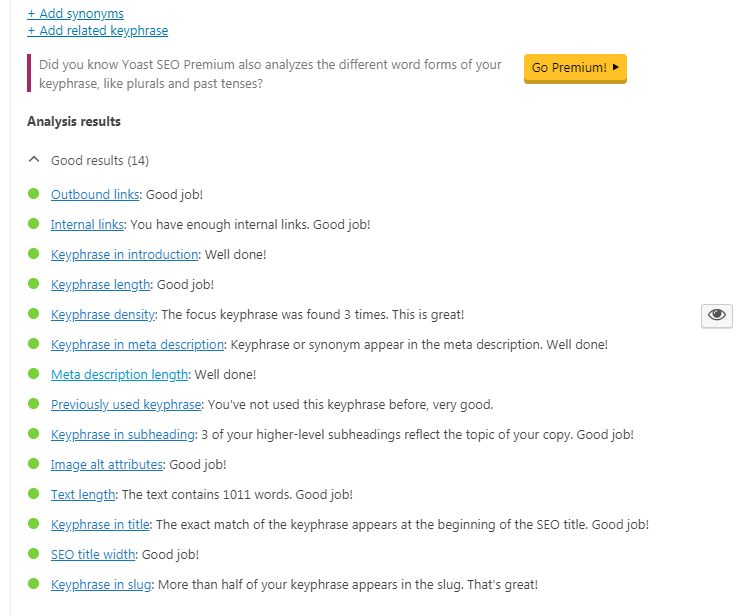 UPDATE: Don't worry if the Yoast lights are orange some of my posts are ranking with orange lights
Yoast is free to use all you need is to download, activate it and start optimizing your post for SEO
3. Publishing Helpful Content Is Key To Ranking #1 On Google
As I said earlier you must always write your post with your readers in mind
If you take a look around Blogger's Jungle you will find that each and every post is solving my reader's problems
That's my main priority
And on my Shareasale approval post, I tried my best to answer the questions that I knew my readers might have
In fact, I answered some of the questions that I had before I was approved on ShareASale
If you are wondering how you can get your reader's questions
Worry no more, Answer The Public is the best tool to give you all the questions your readers have
4. Write More Than Your Competitors
After drafting my post I checked on Google how others were ranking with the same keywords I wanted to rank for
I do this almost every time I write a new post, you should try to do the same
Read thoroughly the first 5-10 pages on Google and see what your competitors missed
Make sure to fill in those gaps in your post
Aways remember Google is trying to find the best answers and if your post answers all the questions you will rank like magic
Please do get me right, I didn't say copy your competitor's content
All you need to do is to read those posts (for inspiration)and write your killer post in your own words
Google doesn't rank duplicate content,, after all,, it's extremely bad to copy another blogger's hard work
5. Add Relevant Keywords In Your Keyphrase
You will find that Yoast will ask you to add a focus keyphrase that you want to rank for
Keywords and keyphrases used to confuse me
At first, I thought keywords are the same as keyphrases
But they are not the same
So it's good to understand the difference between these two first
Here is a simple definition:
A keyword is one single word, for example, ShareASale was my keyword
And a key phrase is a set of words that create a phrase and you need to use relevant keywords to create a key phrase you want to rank for
If you focus on a single keyword then it won't be easy for you to rank
Because single keywords have high competition whereas keyphrases have low competition and will help you rank higher
6. Write Scannable Content
Google cares more about user's experience than anything else when ranking your post
This means it's bad news if your reader quits before reading your post
To avoid that, structure your post in an easy to read (scannable) format
Use subheadings and short paragraphs throughout your blog post
So that your readers can easily scan your content and quickly figure out what your post is about
Also, try to aim for a one-sentence paragraph
I know I know, I am telling you to break some rules here
In school, a good paragraph has 5-6 sentences but its the opposite in blogging
Short paragraphs make your post easy to read
With short paragraphs, you can easily read a 3000+ word blog post without noticing
And your readers with mobile phones will appreciate that
7. Add Your Keyphrase/Keywords Inside Your Post
Add your keyphrase naturally inside your post and your subheadings
This will influence your rankings
It will also help your readers and search engine bots to understand your post
8. Write Long Blog Posts
Google prefers long posts to short posts and so as your readers
Huh, why?
Long posts have more information
Try to aim for a 1000+ word post
But make sure you focus more on quality over quantity
9. Add Internal Links
Internal links are links to your own posts
On my ShareASale approval post, I linked to some of my (relevant) posts
This practice alone is an essential SEO technique
It gives value to your content and Google will understand your site better and easily rank your post higher
10. Educate Yourself About SEO
There is more to SEO than what I've mentioned in this post
And Ana of The She Approach covers everything you need to know about SEO on her Boosting your blog traffic ebook
She shares all the SEO techniques she used to grow her blog from 1000 page views to more than 50k pageviews in one month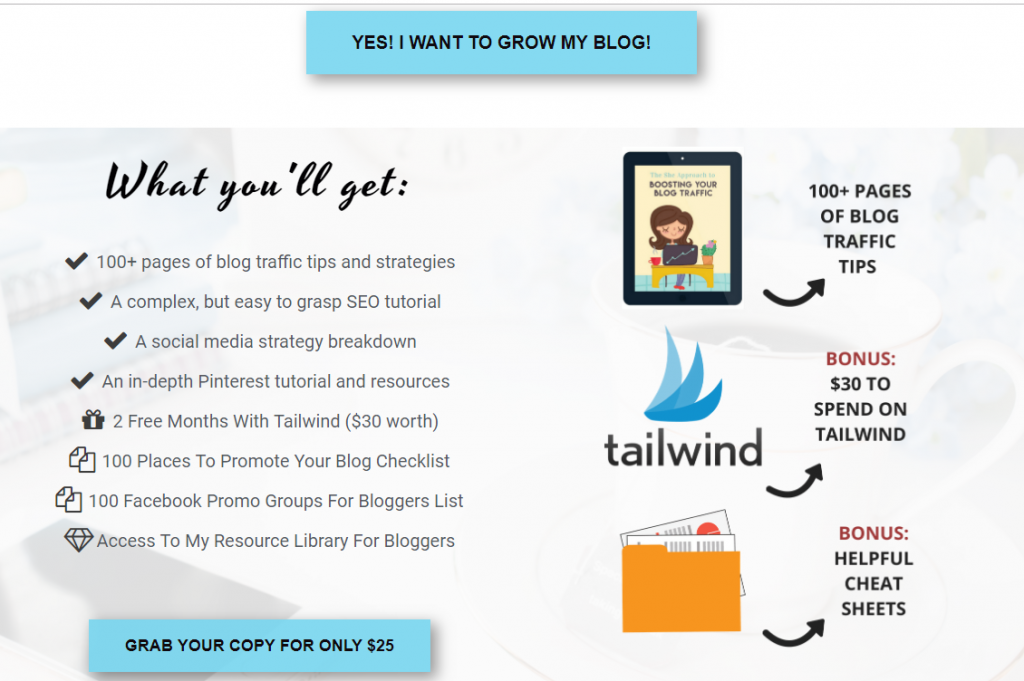 Grab your own copy and start enjoying some Google love!
Wrapping Up
There might be amazing pieces of content already ranking for the same keywords you want to rank for
Don't get discouraged, you can rank on top of all those posts in no time
All you need is a mobile-friendly blog, quality content and SEO knowledge
I want to hear from you
Share your success with me, tell me how you rank on Google or any other search engine, I want to hear from you
---
I hope this post helped you, please show some love kindly share with your peeps and don't forget to follow me on Pinterest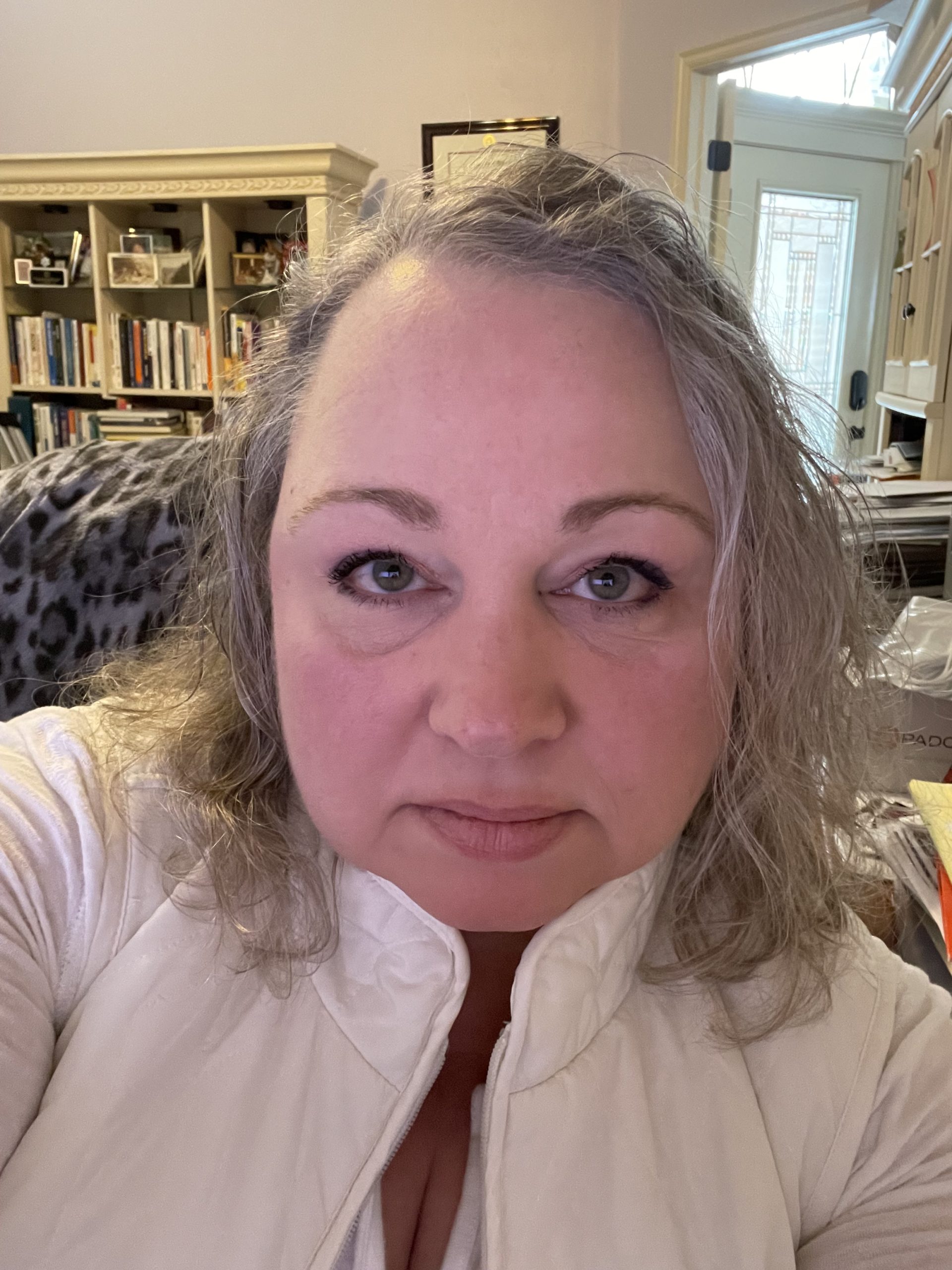 Mathea Ford is a blogger, dietitian and mom of 2 just working on this blog to make life a little better for those around me. Check out her latest posts