(Last Updated On: April 28, 2021)
Do you want to be approved as a ShareASale affiliate?
Tried to join several times but they keep disapproving you?
Or you have been thinking of joining ShareASale?
If your answer is yes, this post is for you.
Becoming a ShareASale affiliate is the best way to monetize your blog.
Almost every pro blogger recommends starting with affiliate marketing (if you want to make money blogging) because you don't have to create any product.
Affiliate marketing sounds easy just grabbing a link and inserting it in your blog post.
But the hard part is finding the right products to promote or affiliate marketing companies to work with.
Luckily ShareASale is a market place where you can find thousands of potential merchants to work with, and unlimited products to promote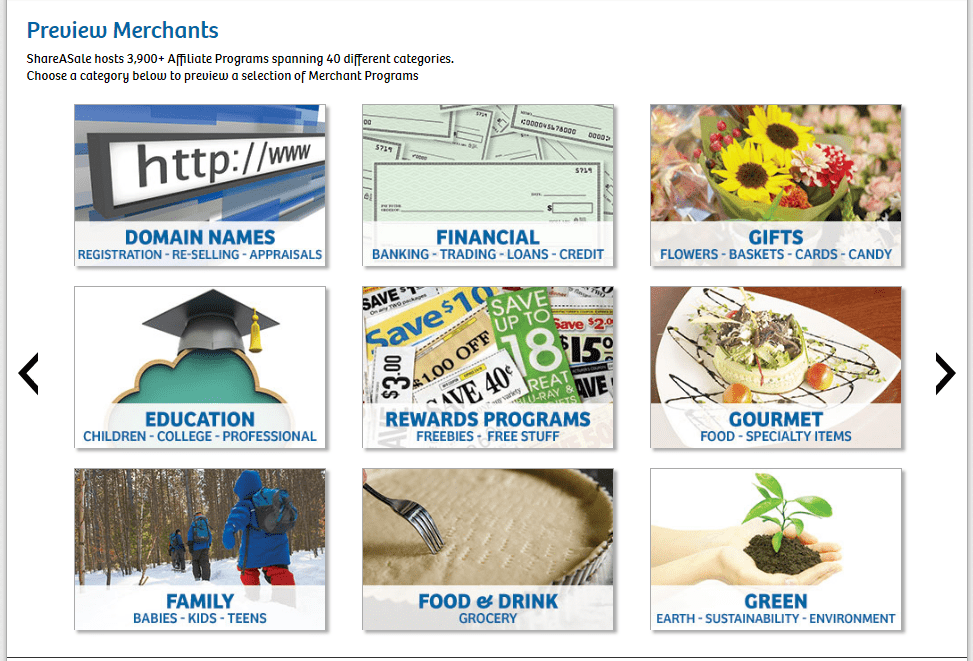 That said, you need to sign up and wait for approval to start promoting those products
Some links in this section are affiliate links. I may earn a small commission to buy toys for my kids if you use these links. You will not be charged extra. I only recommend high-quality products and I don't recommend them based on the small amount I earn if you decide to make a purchase
What Is ShareASale?
As I mentioned earlier ShareAsale is an affiliate marketing place,
It is based in Chicago and they have been in the Affiliate marketing industry for 20 years.
There are two services that ShareASale offers, for the merchants and the affiliates or bloggers and in this post, we are going to discuss the affiliates.
Affiliates use ShareASale to find products to promote and earn a commission for the referrals on those products.
I am also one of the ShareASale affiliates, it is currently my main source of income.
How To Be Approved As A ShareASale Affiliate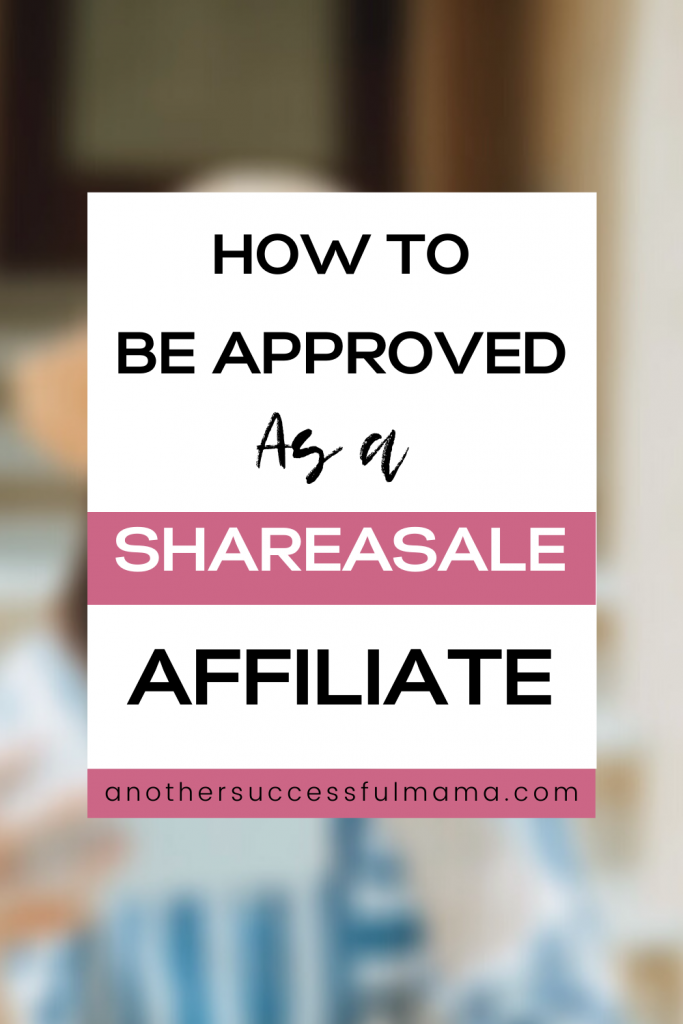 Before applying as a ShareASale affiliate you need the following:
Your custom email address (using your own domain name) for example, yourname@yourdomain.com don't use a free hosted email address like @gmail, @hotmail or @yahoo.com because you will be automatically rejected. You can always create your own email for free if your website is hosted on Siteground
Enter a website that you own using a top-level domain, for example, yourdomain.com and make sure your URL leads to a live website with English content
Provide true and accurate information about you
Write everything in English
How Does ShareASale Pay You?
There are three modes of payments:
Via Payoneer
Wire deposit
Via check (different processing fees may apply)
The minimum cash-out payment is $50 paid on the 20th of every month.
Why ShareASale Might Reject Your Application?
Having the above mentioned in place does not guarantee your approval. Before approving you ShareASale will review your site first.
The following sites will not be approved:
Adult sites
Sites that display Adult banners. (You might have a site that does not have adult content on it but one of the ad programs you are promoting might be displaying adult banners so do check before applying)
Sites that promote violence, bigotry or hatred
Sites that promote illegal activities
Another reason might be your country of residence. If your country isn't supported then, unfortunately, you will not be approved
Here's an image with the list of countries that ShareASale is currently accepting membership applications from: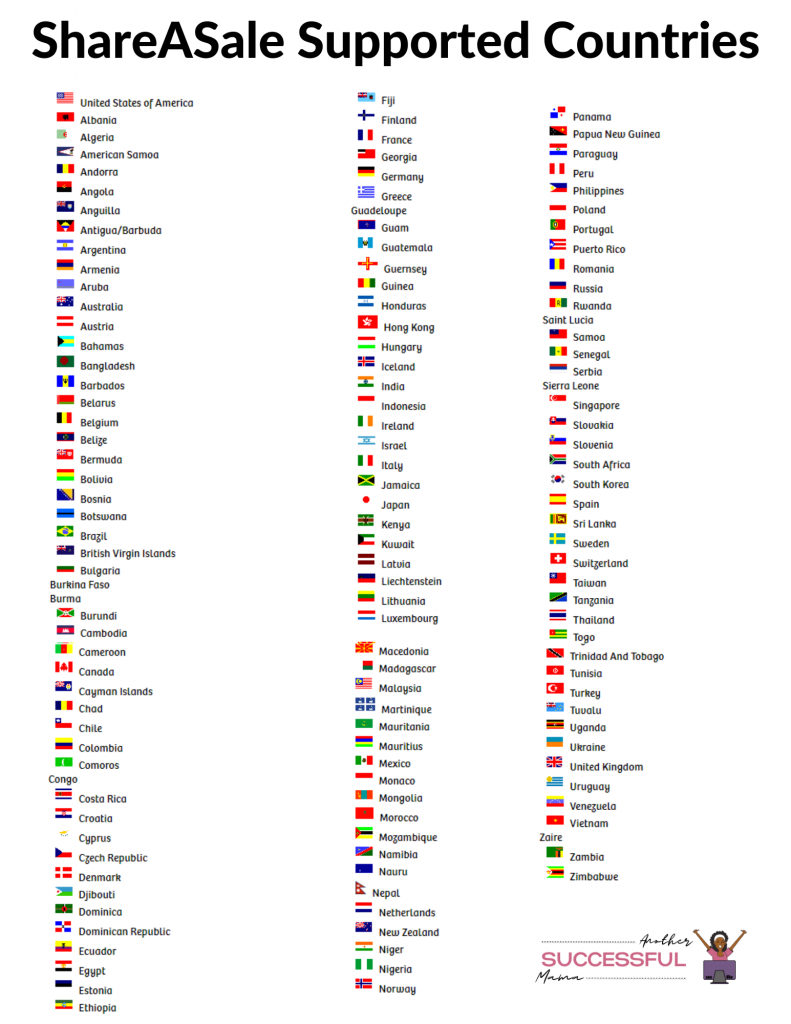 Note: If your country isn't listed you can contact ShareASale and give them a valid reason to accept you (e.g if you have high-quality traffic and so forth)
It takes approximately 1-3 business days for you to receive an approval email and it only takes less than 15 minutes to sign up.
What To Do When Your ShareASale Application Is Declined?
You might be in one of the above-listed countries and still for some reasons ShareASale declines your application
That's heart breaking but don't worry
You are free to reapply but be sure to make some improvements on your site before reapplying
For instance, if you used a free email id before try using your custom email address
If ShareASale keeps rejecting your application then simply write a friendly email to them, here's an example:
Hello, my name is ______ I own a (insert your niche) site where I (explain what you do on your site). I applied to your affiliate program but I was declined. I believe I can do a great job for you. Here's what I have in mind: (explain your promotional methods in detail)
Could you please reconsider? if you still think that I can not qualify to become your affiliate, I would greatly appreciate you letting me know why so that I can make some improvements
Thanks for your time
Your name
Email them at shareasale@shareasale.com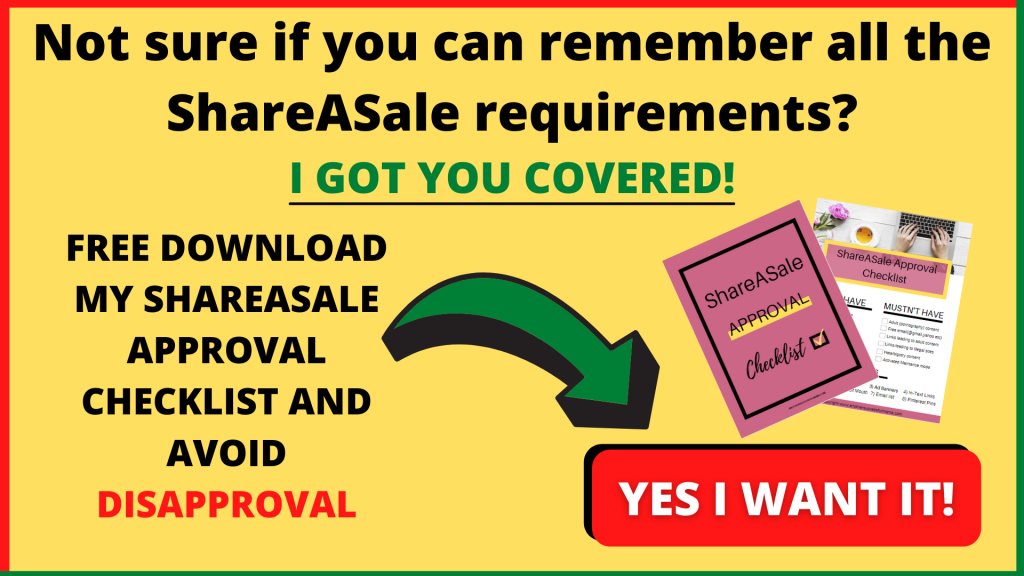 What To Do After Being Approved As A ShareASale Affiliate
The next step to take after your approval is to search for merchants
Merchants are E-commerce entities who will pay you a commission for purchases, clicks or leads made by your referrals
Some merchants will review your site first before approving you whilst others will automatically approve you.
I know how it sucks to be disapproved; the following tips will help you to avoid any disappointments
How To Be Approved By ShareASale Merchants
As I said earlier merchants will review your site in order to approve you.
But that's not all, they will review your application before heading over to your site.
You have to make your affiliate profile stand out from the crowd, remember these merchants get hundreds of application every day.
You will have to:
Add your photo or logo on your profile
2. Add a powerful and convincing description of your blog and your marketing strategies
3. When applying for merchants you will see an option to tell them about your promotional methods: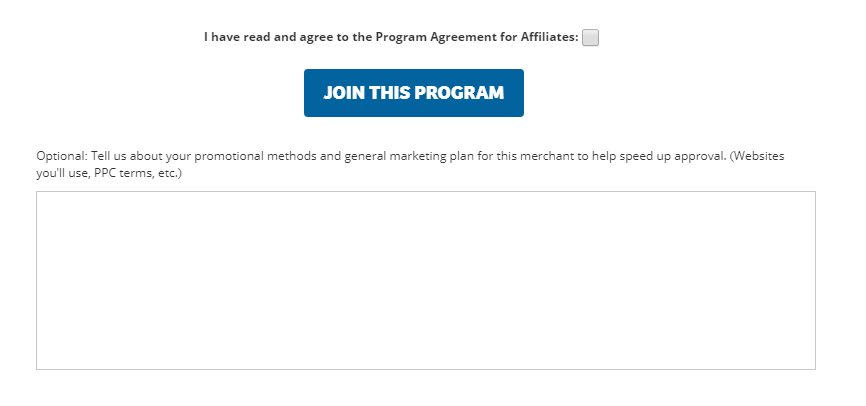 This step is optional but that's the main key for your approval
Don't skip, take your time and tell them what you blog about and how you plan to promote their products.
Back To Your Site
You will only need a few things:
A Privacy Policy page – This is a legal page required by law if you collect personal information from your site visitors such as email addresses, location etc and also if you use cookies. It generally provides information on how and why you're collecting data. Get your free Privacy Policy here
Affiliate Disclosure – This is a disclaimer statement that informs your visitors that you earn a commission from some of the products you promote on your site
An About page – This a page that you use to tell your visitors more about you and what your site is all about
Blog posts (Obviously)– Blog posts will help merchants know the type of content you write on your site and will help them decide if you have the right traffic for them
I know how overwhelming it is to search for merchants in a market place full of thousands of them,
Below is a list of ShareAsale merchants you can start with.
ShareASale Merchants Who Approve New Bloggers Immediately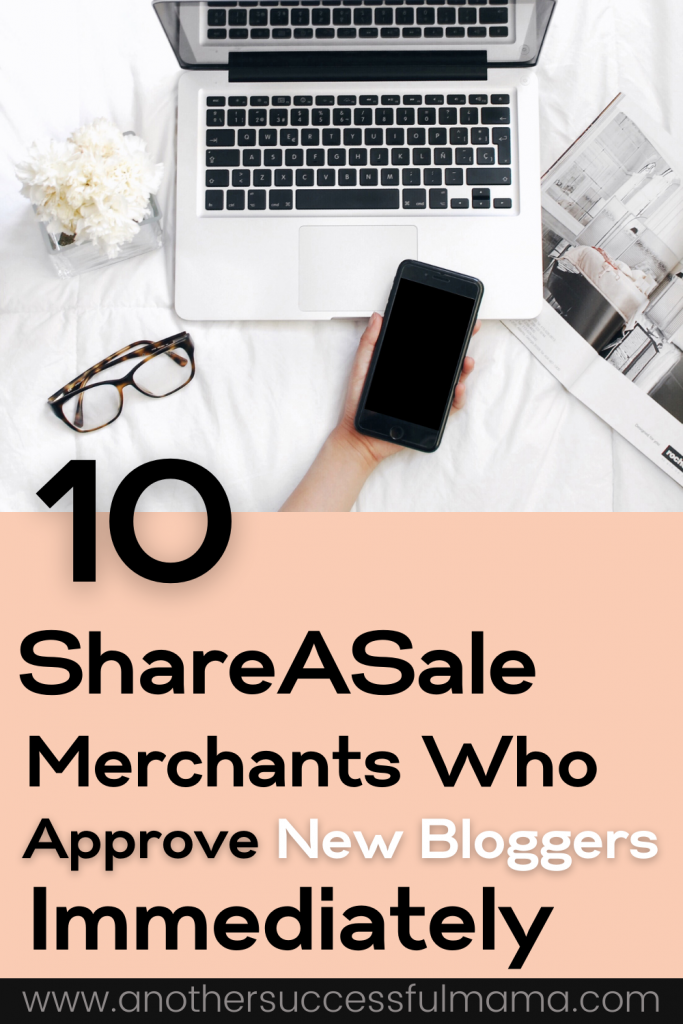 Regardless of you having everything in place some of the merchants will disapprove you, only because your site does not have enough traffic.
No worries! there are some merchants who believe you can generate sales with a new blog.
You can bookmark this post and come back anytime you want to join one of the following merchants:
Conclusion
ShareASale is free to join so you have nothing to worry about.
Follow everything in this post and you will easily be approved. There are lots of ways you can use to promote ShareASale products
You can place banners on your site or write reviews and tutorials.
You will also get some affiliate marketing tips inside ShareASale.
All the best!
Have any question(s)? Please feel free to drop a few lines on a comment box below, I am always ready to help you.
If you like this post kindly share with your friends and don't forget to follow me on Pinterest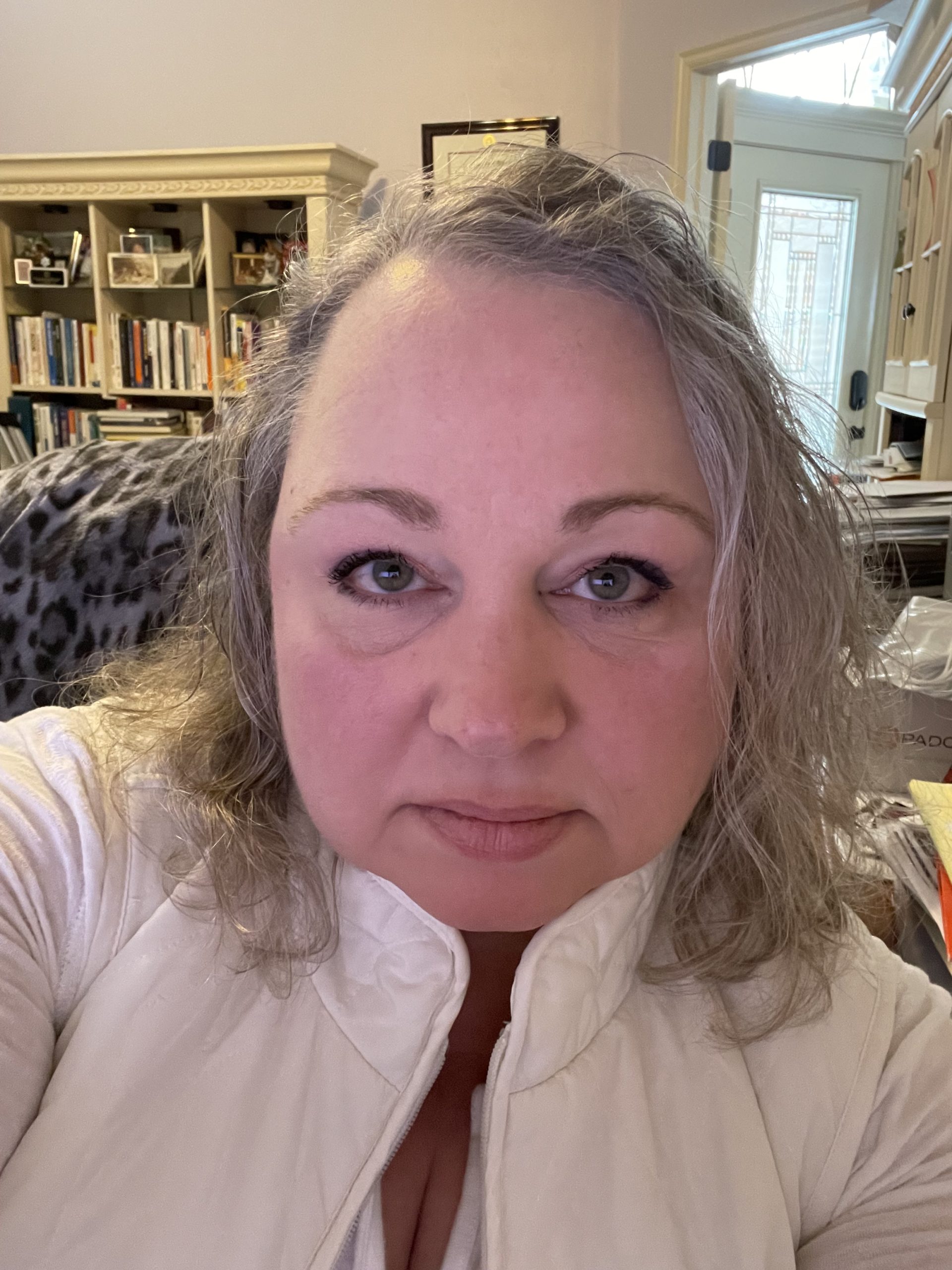 Mathea Ford is a blogger, dietitian and mom of 2 just working on this blog to make life a little better for those around me. Check out her latest posts