(Last Updated On: August 28, 2021)
Are you now a ShareASale affiliate?
Congrats!
Allow me to show you ways to make money with ShareAsale so you can start making some moola
Some folks spread rumours that if you make less than $50 per month ShareAsale will take your money and deactivate your account and some say you have to pay
That's not true,
Phew, finally I got this out of my chest
Well, the truth is…
For instance, if you have $50 in your account and you haven't been active for more than six months, they will deduct $25 the first month and another $25 the following month and then deactivate your account
Here is what ShareAsale says on their term of services page

Affiliate accounts that are left inactive will be removed from our system if their balance is equal to or less than $25.

If an abandoned affiliate account has a balance between $25 and $50, a $25 fee will be assesed once per calendar month, until the balance is equal to zero dollars – and is closed.

At no time will an affiliate ever owe monies to Shareasale.com, Inc. based on fees – the account will simply be closed.

An abandoned affiliate account is defined as any account that has not been logged in to for a period of 6 months, nor have any transactions been posted to that account. If one or the other of those conditions are true – the account will remain in an active state

shareasale
That makes sense right? This shows that ShareASale is meant for serious bloggers
I hope you are also one of the serious bloggers who want to earn money with ShareASale
Some links in this section are affiliate links. I may earn a small commission to buy toys for my kids if you use these links. You will not be charged extra. I only recommend high-quality products and I don't recommend them based on the small amount I earn if you decide to make a purchase
1. Choose A Perfect Merchant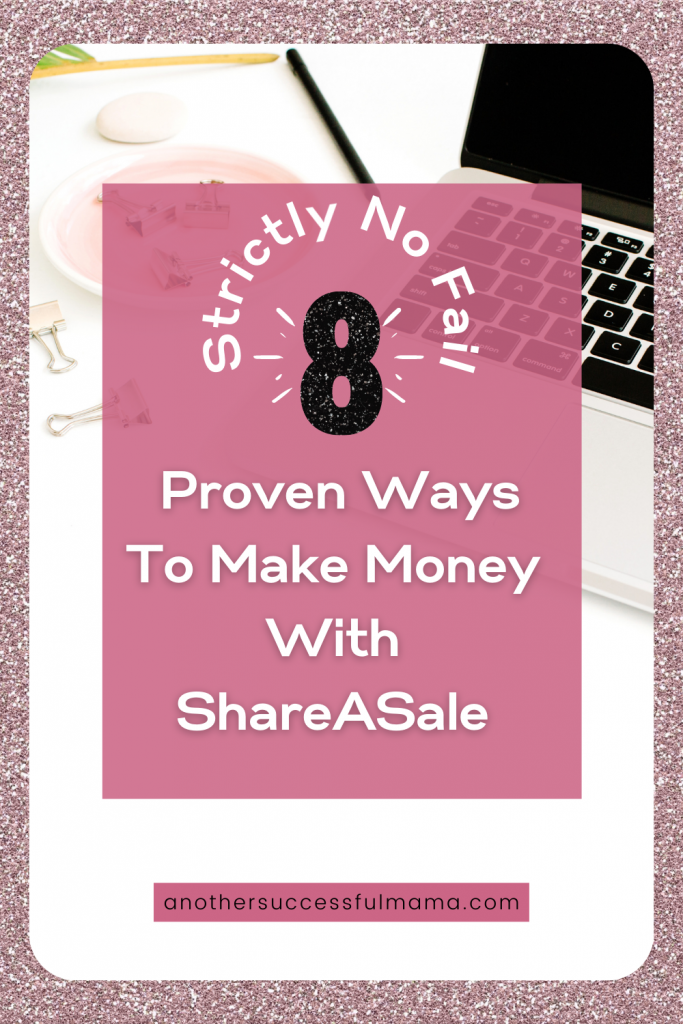 Merchants (the companies selling products and services) are the foundation of making money on ShareASale, if you choose the wrong merchant you will struggle to find your way up
There are many factors that I personally consider when searching for a perfect merchant such as:
a. Are they relevant to your niche?
You can't apply for a food merchant when you are a fashion blogger. Choose products that you know will benefit your readers
To select a merchant by category:
On your ShareASale dashboard click merchants >> search for merchant >> categories and select a category which is relevant to your niche
b. How long does their tracking cookie last?
Not every reader will make a purchase immediately after reading your post so choose a merchant with a tracking cookie that lasts longer
I prefer a 30 day+ cookie the shortest period being two weeks
To see a tracking cookie period:
After selecting your category you will be directed to a list of merchants on that particular category, click on the merchant you are interested in

As you can see Wp Engine has a 180 day cookie which means if my referral visits Wp Engine for the first time using my affiliate link, and then later decides to make a purchase within 180 days I will earn a commission
Great right?
The longer the cookie the greater chances of earning your affiliate commission
Learn how to master affiliate marketing like a Pro. Grab this Affiliate Marketing Bundle
c. When was their last transaction made?
I prefer a merchant who has recently made a transaction. It shows that their products are easy to sell.
Meaning affiliates are not struggling to sell their product.
To check a merchant's last transaction:
Follow the same process you used when checking the tracking cookie period
On the left side of the tracking cookie box, you will see the last transaction date

As you can see Wp Engine has just made a transaction
This shows that affiliates aren't struggling to promote Wp Engine
Another advantage of promoting Wp Engine is that you get paid for every approved affiliate you refer
2. Reviews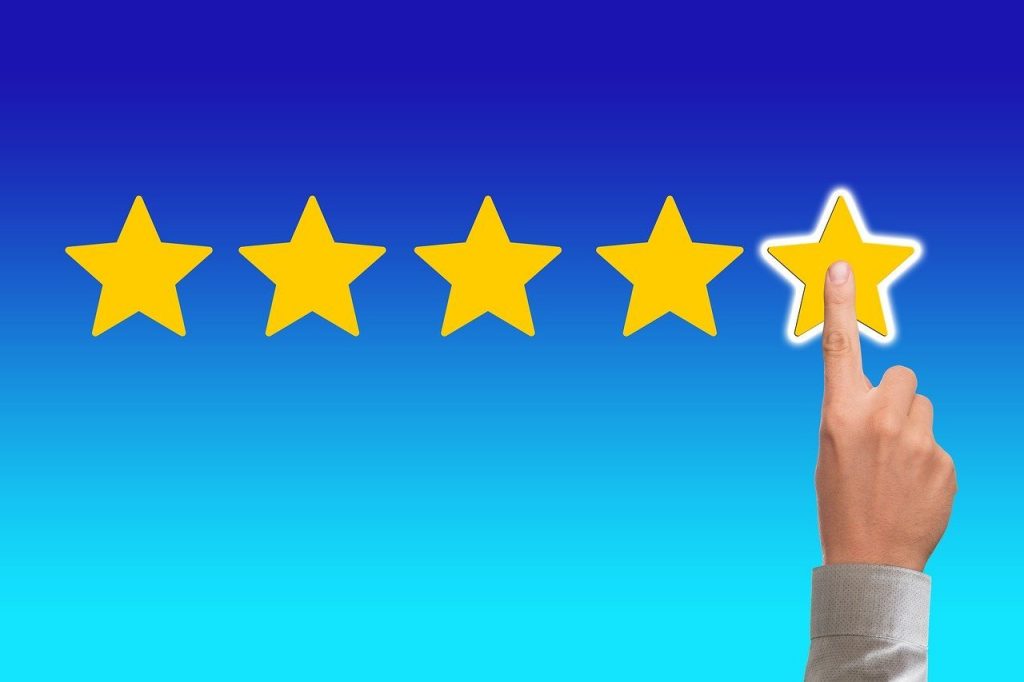 There are plenty of products on ShareASale
The best way to make money from those products is to test and then review them
Don't Fret, most of the products have a free trial
There are three proven methods of reviewing products that are guaranteed to generate revenue:
Positive reviews: Tell your readers about this amazing product you have tested. Share everything, how it works and why you like it
Negative reviews: This is the opposite of the positive review which means you are sharing your experience about the horrible product you have tried and why you think your readers shouldn't use it.
Comparisons: Review product A vs product B and choose a winner
What Is The Most Converting Review?
To my surprise, many review experts say negative reviews tend to perform well than positive reviews
I think it's because negative reviews seem to be more accurate and honest, whereas, the positive review might be there to impress or biased for the sake of earning a commission
It's also good to do both reviews more often
Above all, I personally think comparisons are the best
Not only are you showing the winner between the two products, but you are also showing your readers your expertise in the products in question
When I moved to Siteground, I was convinced by a comparison review of HostGator vs Siteground.
Everything was laid out, the pros and cons of both products
I was fully convinced that Siteground is the best, felt like I have personally tested both products as well
That's the power of comparison reviews
You give folks a clear picture of the product in question and a reason to make a purchase
It's likely that they will be convinced to make a purchase immediately after reading your post
With a comparison review, it's more like you are saying, "hey I am the expert, don't search for answers anywhere, I will tell you everything here"
But be careful with these types of reviews, I have seen folks getting sued for giving fake reviews about some products
3. Tutorials
It's no doubt that How-tos perform well than any other article you can publish on your blog
Why? By writing tutorials you are showing your expertise in a particular product and you are helping your readers
Instead of just telling folks how awesome your product is, you will show them how to use it and why it's best for them
If you help your readers you are likely to make more sales
Unlike if you just recommend a product without showing your readers how to use it
Folks trust you more with a tutorial because it's proof that you are not just promoting the product but you have used it as well
Here is an example of a good tutorial: How To Create A Perfect 'contact me' Page
4. Resource Page
No matter how small your blog is, do not hesitate to add a resource page.
Resource pages tend to perform well because whoever is reading it is interested in knowing what you are using
And probably ends up making a purchase
Remember you are your reader's mentor or should I say a role model
They are on your blog because they believe in you and they trust you
Everybody wants to use what her role model uses
That's why you see big brands pay celebrities thousands of dollars for an Ad
They know that if 'Kim Kardashian' recommends their product all of her fans will buy it
I started using Tailwind because Elna of twinsmommy.com recommends it and it's listed on her resource page
As I said earlier it doesn't matter how small your blog is
You should add a resource page because you do have your own small tribe as well
List all products you recommend and add your affiliate links
5. In-Text Content Links
Add links to your content, for example, you are talking about your challenges as a non-native English speaker who blogs in English
And you mention an awesome tool that is helping you with your grammar and spelling corrections such as Grammarly
Add your Grammarly affiliate links,
Chances are some folks with a similar problem might end up clicking on your link to find more about that amazing product
They will end up purchasing it, BUT avoid being spammy. Add your links naturally, don't pour your links all over your blog post
6. Ad Banners
Make use of your sidebar add some banners, but don't add too many, a few will do
I know bloggers have a different opinion on this
Some believe that banners are ugly and they make your blog look ugly
But I personally think there is no harm in adding banners to your blog.
Arfa of shemeansblogging.com adds banners on her beautiful blog and they don't affect her blog in any way
Her blog still looks beautiful regardless of having banners
Do you want to add banners on your sidebar? Here is a quick guide:
Go to your ShareASale dashboard, click links >> Get links/banners >> select merchant click get links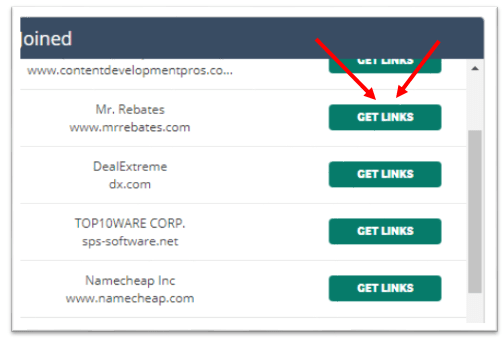 This is where we are when you click get links, click banners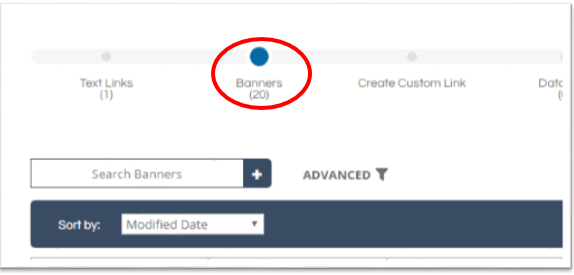 This is where we are, now click on the banner of your choice and click select all and copy.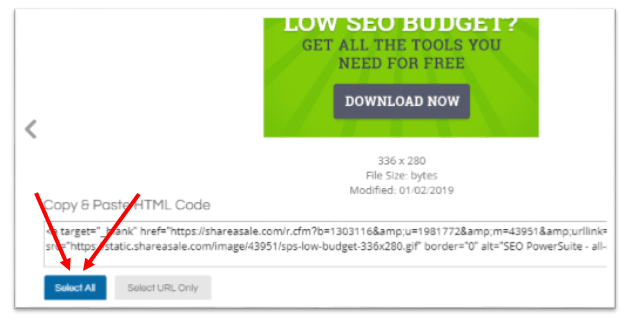 Note: When copying an affiliate link you click select URL only
Back to your WordPress dashboard:
Go to Appearance >>customize >>widgets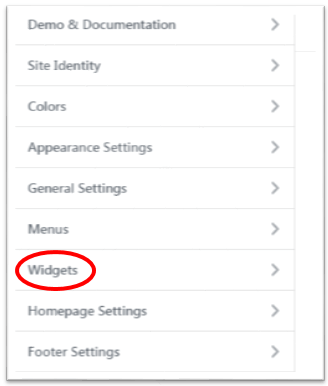 This is where we are, now click widgets >> sidebar and click add a widget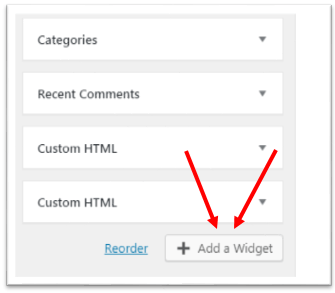 After clicking add a widget click custom HTML and paste the HTML code you have copied from ShareASale and click done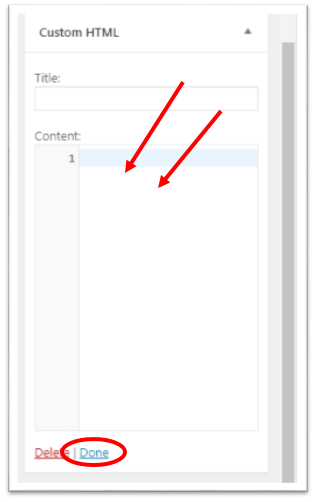 Voila! your banner is now on your sidebar, don't forget to click PUBLISH
I don't encourage adding more than two banners inside your posts
It distracts your readers,
If they end up clicking on your banners they will be directed to your product landing page
And they won't read your complete post which means your bounce rate will increase
Learn how to master affiliate marketing like a Pro. Grab this Affiliate Marketing Bundle
7. Pinterest Pins
Did you know that folks are making crazy affiliate sales on Pinterest?
Pinterest pins can make you money without writing any post.
Start promoting your ShareASale products on Pinterest
All you have to do is, create a beautiful pin and instead of adding a website URL on your pin destination add your affiliate link
Disclose disclose disclose, let folks know that they are pinning on an affiliate pin after your pin description add #aff or #afflink
I have tried this method once and I earned a lead commission
8. It's A Secret
Posting tutorials, reviews and inserting banners to your site will make you money, but it might take time until you make your first sale.
I am not trying to discourage you but that's the way it is
I'm sure you have seen income reports that read: 'How I Made My First $10 In My Forth Month Blogging' some even say 'My Sixth-Seventh Month Blogging'
Yes, it happens that's why there are hundreds of dumped blogs on the net,
After applying everything, buying expensive courses and still can't make any sale! why won't you give up?
Luckily, I have a secret that can make you money immediately after publishing your post without making any sale!
Yes, you heard me, it's that easy
So no more giving up, I want to tell you exactly how I made money with this post a few minutes after publishing it
That way you will patiently wait for your affiliate commission knowing that you already got some bucks in your pocket, cool, isn't it?
Are you interested? Click the button below and get access to my top-secret
**update**
I have finally decided to share the secret here that's why you don't see the button.
Wrapping Up
Understand that becoming a ShareASale affiliate doesn't guarantee passive income
What am I saying? You can become an affiliate for hundreds of programs and still not earn a dime
The important thing is what you are going to do after becoming an affiliate
How are you going to promote your affiliate products?
That's what matters and that's what guarantees passive income
Try everything, reviews, tutorials, in-text links and Ad banners (And obviously my secret method), you will definitely get the best out of ShareASale
Over To You
What other methods do you use to promote your affiliate products? Please drop a few lines below, I would love to hear from you
Any question(s)? As usual, feel free to ask, I am always ready to help you
Liked this post? Kindly share with your friends and don't forget to follow me on Pinterest

Mathea Ford is a blogger, dietitian and mom of 2 just working on this blog to make life a little better for those around me. Check out her latest posts