(Last Updated On: August 28, 2021)
How frustrating it is,
You spend sleepless nights crafting your blog post like nobody's business
Like everybody else, you want to drive traffic to your blog from Pinterest
You pour your heart and soul building your Pinterest account
You are confident that sooner you will gain a lot of followers
Days and weeks pass by, you are patiently waiting for a massive increase in followers
But sadly, no one is following you, let alone visiting your blog
It's painful
You try to apply everything you read on mom blogs but nothing happens
Your views keep decreasing
As if Pinterest hates you
You give up,
You think Pinterest isn't your thing, you decide to try Instagram
Again numbers are not increasing
Social media isn't for you, right?
Think again, if it's working for everyone, why not you
Do you have to become a pro to get the best out of those two platforms?
Hell NO, You can rock those platforms like a pro even if you are not
All you need is a perfect tool and the right strategies NOT a huge following so stop worrying yourself
How To Use Tailwind For Pinterest And Instagram
Some links in this section are affiliate links. I may earn a small commission to buy toys for my kids if you use these links. You will not be charged extra. I only recommend high-quality products and I don't recommend them based on the small amount I earn if you decide to make a purchase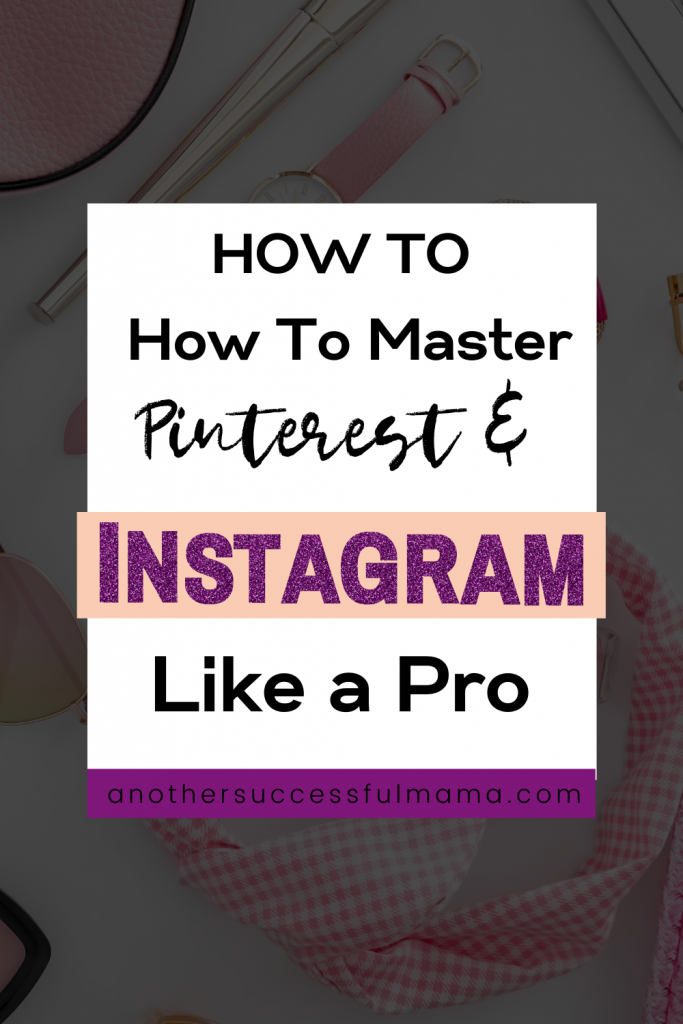 Disclaimer: I receive compensation for expressing my views and opinions about Tailwind. I only promote high-quality products that I trust.
No matter how hard it is to get readers to your blog or to increase social media followers, do not try to invent your own wheel
Do what others are doing or else you'll keep on crying and wasting your time with strategies that don't work
I am sure this is not your first time to hear about Tailwind
Everyone is talking about it and there are LOTS of incredible Tailwind testimonials on the web
Tailwind is a marketing application created to make your Pinterest and Instagram marketing easier
This app is perfect for bloggers of all sizes which means it doesn't matter whether you started blogging today or last year
There is no right time to start using Tailwind
With Tailwind, you get access to a lot of features such as post scheduling, pin looping, content discovery and conversion tracking
All the Tailwind features are designed with you at heart to ensure you get the best out of social media
Tailwind For Pinterest
Earlier I have mentioned that you can rock Pinterest using the right tool and by now you know that the tool I was referring to is Tailwind
Note: Tailwind developers are constantly upgrading their tool so I'll be updating this post whenever they release a new feature, don't forget to bookmark this post and always come back for latest Tailwind updates
Tailwind is going to be your secret weapon to drive traffic to your blog and your success
All you need is a Pinterest account, create beautiful vertical pins, create some boards and you are good to go
Unlike Google (which takes months to drive traffic to a new blog),
Pinterest will drive massive traffic to your blog like crazy
It's my main source of traffic so far and thanks to Tailwind, I am getting quite a good amount of traffic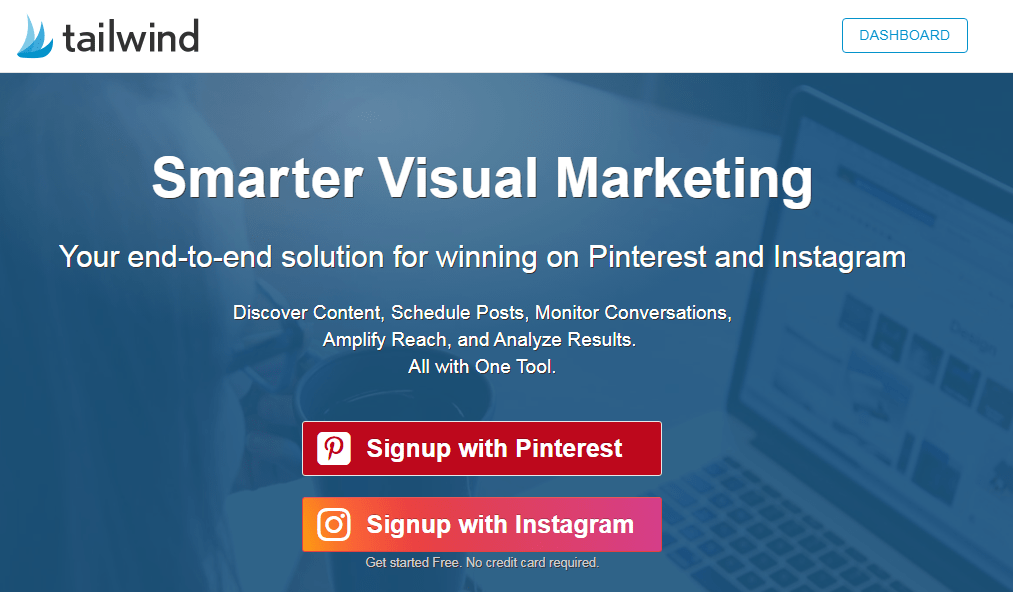 Did I mention that you can use Tailwind for FREE?
With the free plan, you can schedule up to 100 pins, join 5 tribes (now communities) and post 30 pins every month on those tribes,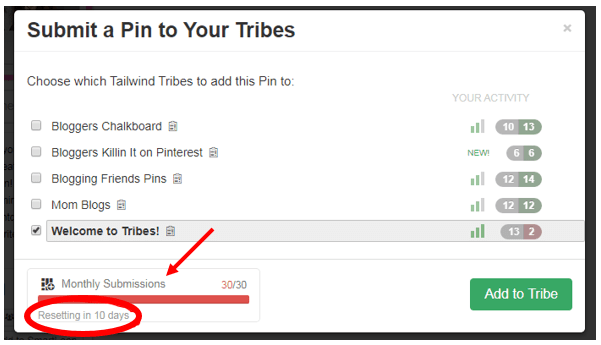 It's up to you, whether you want to schedule those 100 pins at once, or if it takes 3-9 months for you to schedule 100 pins
The freemium plan isn't for 30 days like what other bloggers say
What are Tailwind Tribes (Communities)?
Tailwind communities are online communities made up of bloggers where they share their content and discover new content from fellow comunity members
When I published this post Tailwind communities where called tribes that's why you see tribe on the images below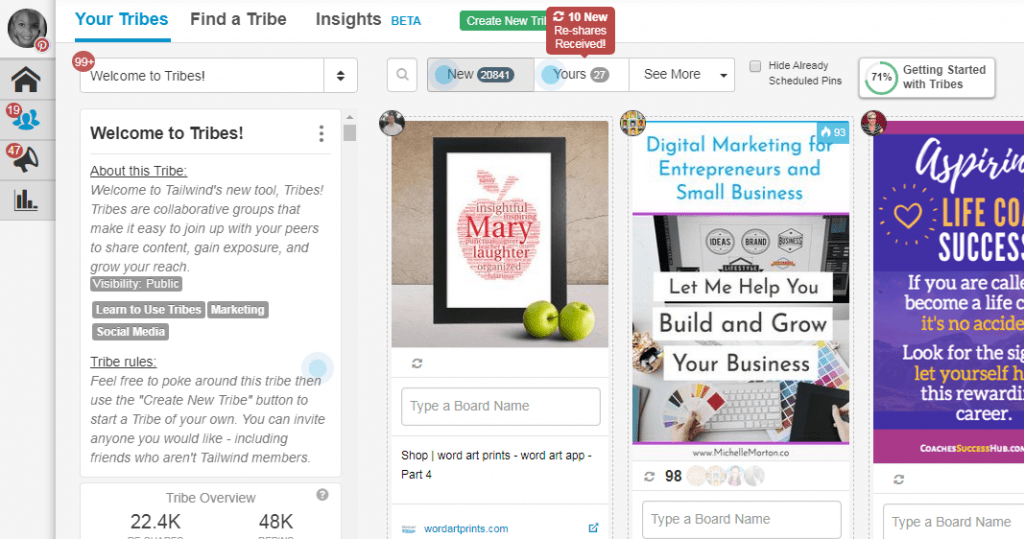 Tribes are more like Pinterest group boards but they are very easy to join
A community can have more than 4000 community members which is why they can help drive massive traffic to your blog
To get the best out of Tailwind communities you need to pin other community members's pins so that they return the favour
You can start with these communities for free:
Pin Scheduling
Another awesome feature is the pin scheduler
Every blogger LOVES this feature, it saves time
Tailwind automatically saves your pins as drafts
All you have to do is select the board for your pin and add to queue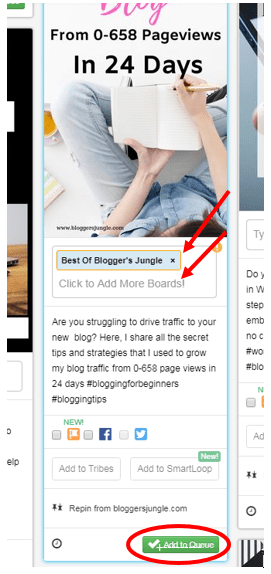 Tailwind automatically pins them for you whilst you are on vacation or busy with other stuff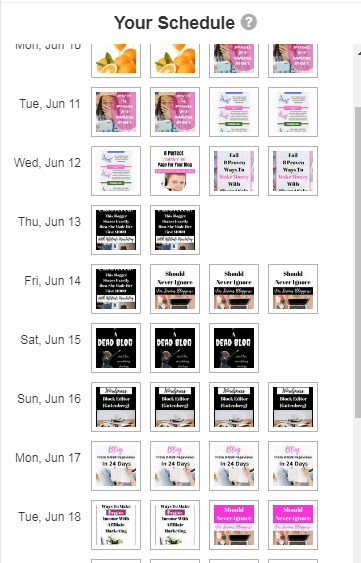 As you can see I have scheduled pins for the whole month, that way I can focus on other things while Tailwind does the work for me
Another cool thing I love is that Tailwind will suggest the best time to post your pins
And post them during your audience's peak hours

Tailwind SmartLoop
On top of all the amazing features Tailwind has to offer, there is another coolest feature which you'll fall in love with as soon as you start using Tailwind
It's the SmartLoop which is used to automatically reshare your evergreen content to save you hours of manual pinning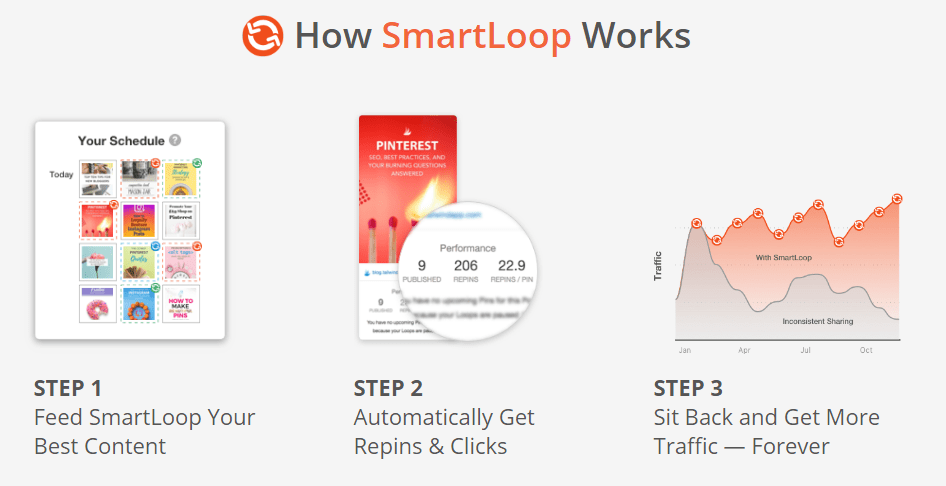 That's not all, Tailwind will also help you with your :
Pinterest profile insights
Pinterest board insights
Website insights
Check out this infographic and see how the Tailwind premium (Plus Plan) members grow their Pinterest accounts
Tailwind For Instagram
What would bloggers do without Tailwind?
Tailwind didn't stop on Pinterest alone, it also offers Instagram services
So that you keep your followers engaged whilst you're working on your blog
There is also a free plan for Instagram users, you can schedule up to 30 posts for free
Note: The Instagram plus plan has more features than the free plan and it works best with an Instagram business account
Now that you are familiar with Tailwind for Pinterest it will be easy to use it for Instagram
Tailwind For Instagram Features
In Tailwind for Instagram you'll find:
A drag and drop grid planner which helps you to visually plan your feed
SmartSchedule and Hashtag Finder to easily optimize your posts
Built-in content plans and posts inspiration to help you stay consistent
Mobile apps to help you schedule on the go
Smart.bio an auto-updating bio link tool to help you get more traffic
Mad-lib style caption suggestions to keep your creativity flowing
And many more
This step-by-step video tutorial will help you master Tailwind for Instagram like a pro
Adding on to the video
Hashtag Finder + Hidden Hashtags
We all know using hashtags on Instagram is a BIG thing
They help you expand audience and increase your brand awareness
When folks search for a specific hashtag they'll see your branded posts in the results
And also when they search for your brand they'll see the relevant hashtags you're using
I'm sure now you know how to use hashtags, it's all in the video above
Instagram allows you to use a maximum of 30 hashtags in the caption or in comments
As I have mentioned earlier hashtags helps you build authority and drive engagement
They're extremely essential but that doesn't mean they look great
They kinda look awful and a bit spammy, ouch! sorry for that
But luckily Tailwind has a cool feature that will take care of that, let's call it the hashtag finder
The hashtag finder lets you add hashtags to your first comment right within Tailwind
You can put your hashtags in the first comment instead of the caption to keep your feed pretty and clutter free
This feature also saves time,
Folks used to run on their notes app >> grab hashtags >> return to Instagram to put hashtags into a comment
You no longer have to go through all those daunting processes
This feature makes it easy to add hashtags in your comment with a click of a button
Here's how it works:
Hop over to your Tailwind account and upload your post, drop in your caption and then type the # symbol to get predictive hashtag suggestions.
Click to choose or add frequently used hashtags from your list.
Check the box to move those comments from your caption to your 1st comment.
Click "add to queue" to automatically schedule your post for the best time.
Content Plans
Raise your hand if you don't know what to post on Instagram
You're not going to wrack your brain anymore
Tailwind's content plans are loaded with post ideas that are customized for your niche
They make it easy for you to keep creating
They're more like Mad-libs for your Instagram captions
Keeping track of what and when to post is now easy, thanks to the 9-grid color coded plans
Not to mention that your images and videos will auto-publish without putting any effort
Unsplash Integration
Tailwind has an Unsplash integration which means you can easily search for free stock photos on Unsplash to schedule to your Instagram feed
Smart.bio
Struggling to drive traffic from Instagram to your blog?
You're not alone
Almost everyone who doesn't use Tailwind's smart.bio tool have the same problem
Smart.bio is a free auto-updating bio link tool which automatically updates your page with new post links as soon as they go live on Instagram
Here's a video with detailed information about Smart.bio and how it can help you turn your Instagram bio into a never-ending stream of leads:
Visual Planning
Tailwind has a drag and drop grid planner which helps you to visually plan your feed so you can easily build a beautiful Instagram feed
Are you ready to rock Instagram like a pro?
Wrapping Up
What would we do without Tailwind?
We would probably have given up our Instagram and Pinterest accounts due to poor engagement, how would we keep up with everything, after all, we have busy lives
All thanks to Tailwind every blogger is jumping with joy and the good thing is that you can use Tailwind without spending a dime
And drive traffic from Pinterest and Instagram in no time
Remember it's not about how many followers you have on Pinterest, it's about how many folks you drive to your blog
Over To You
Will you try to use Tailwind, on which platform?
If you already use Tailwind let me know your favourite feature, As for me I'm madly in love with the SmartLoop
Do you have any question(s)? Please feel free to ask I am always ready and happy to help
I hope this post helped you, please show some love kindly share with your peeps and don't forget to follow me on Pinterest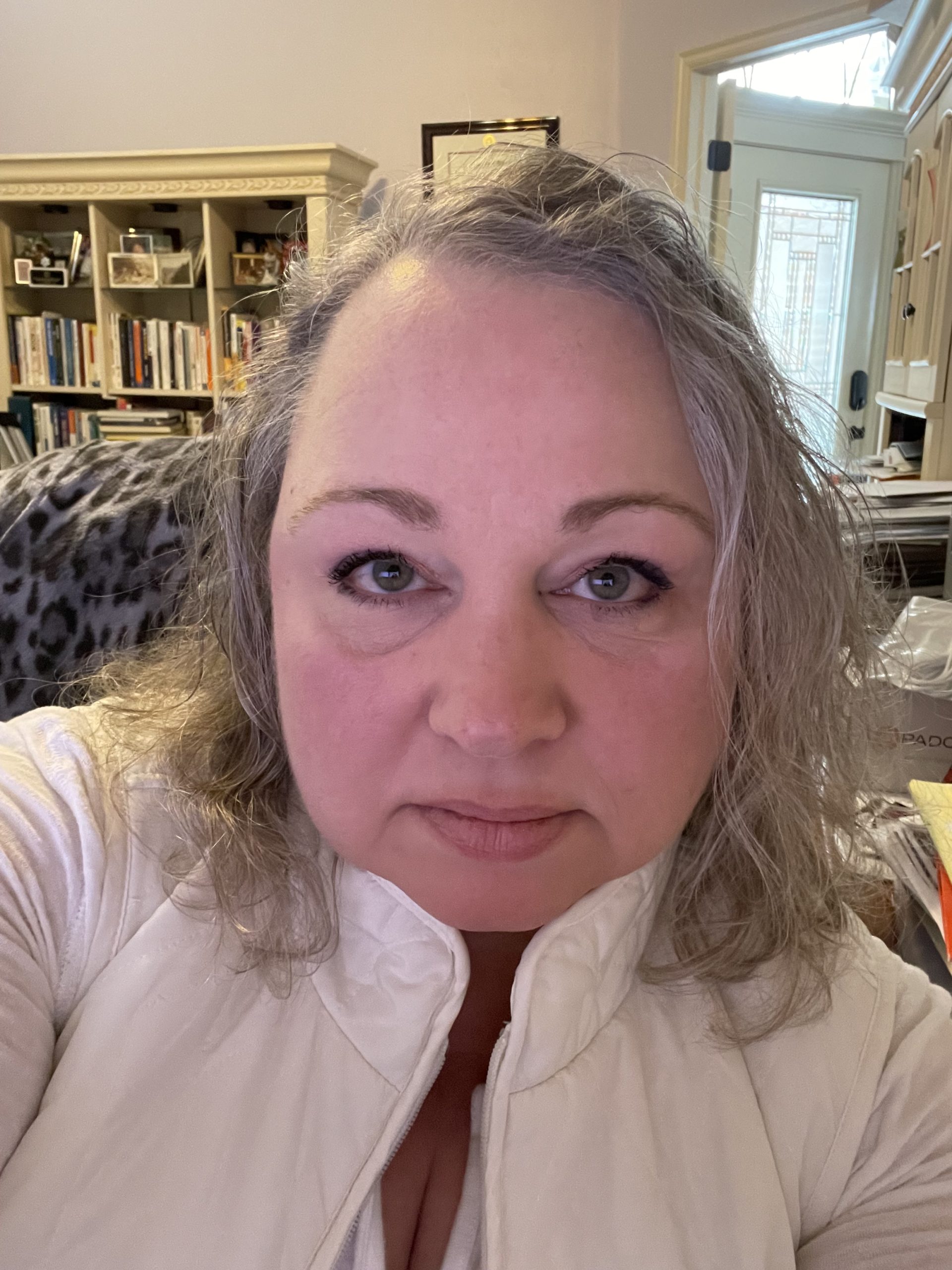 Mathea Ford is a blogger, dietitian and mom of 2 just working on this blog to make life a little better for those around me. Check out her latest posts