(Last Updated On: August 25, 2021)
Here's the thing
I'm not going to show you ways to make extra money doing affiliate marketing
Yes ShareASale is an affiliate marketing network and folks make money with it by doing affiliate marketing which means earning commissions when they sell something
But that's not what I'm going to talk about here
In this post, I'm going to show you ways to make extra money with ShareASale without making any affiliate sale
So if you're only interested in making money with affiliate marketing then this affiliate marketing 101 post is perfect for you
But if you're tired of waiting for your first affiliate sale or if you simply want to make extra money with ShareASale read on
Why I decided To Show You The Easiest Ways To Make Extra Money With ShareASale
When I shared my first income report I mentioned that some of the merchants gave me bonuses for writing blog posts about their products
To my surprise, some ShareASale affiliates didn't know that they can get bonuses for writing blog posts
And in some Facebook groups, new bloggers were complaining and frustrated about not making money with their blogs
Some said they've been blogging for months but didn't make a single penny
And the sad part… almost all of them were ShareASale affiliates
So I decided to write this post to help those who are in a similar situation so they can make extra money with ShareASale without making any affiliate sale
I also compiled a list of 50 ShareASale merchants who pay you to write (more about that later)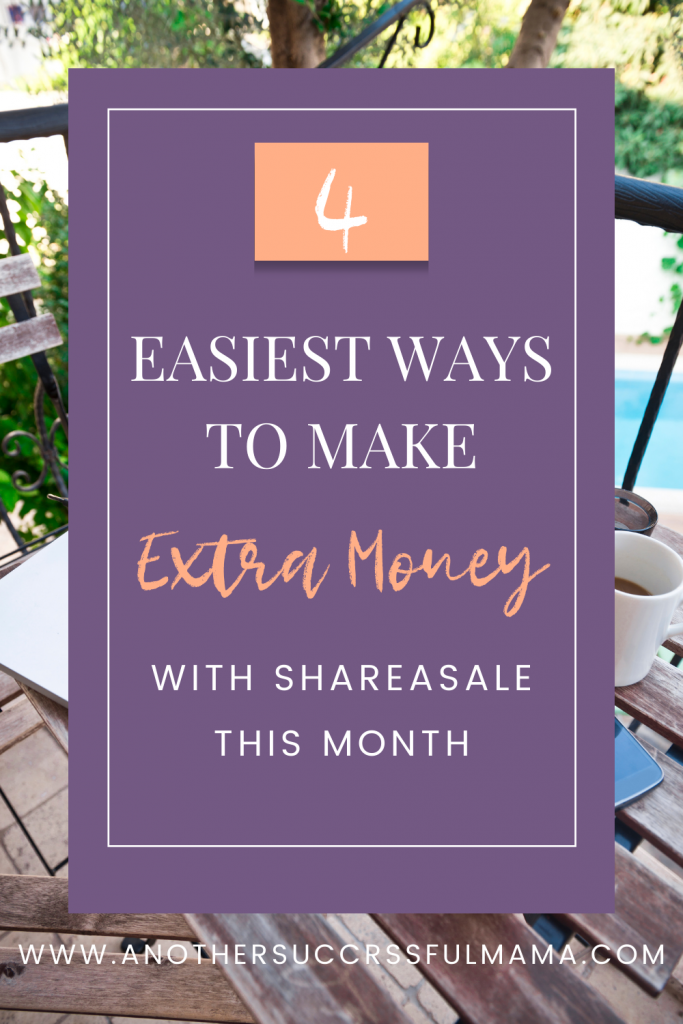 How To Make Extra Money With ShareASale
Making your first affiliate sale is way harder than making your second or third sale
And sometimes it takes longer than you can imagine
I'm not trying to demotivate you here but I want you to be patient and keep promoting your blog posts
Folks will use your links when they feel that they can trust you
All you need to do now is keep building that trust by providing quality content that solves your audience's problems and stop worrying about your first affiliate sale
I know it's easier said than done but hear me out
Don't quit blogging because you aren't making money now
I want to show you how you can make money with an affiliate network without doing affiliate marketing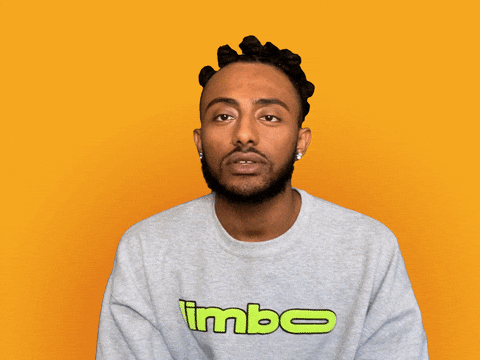 Pretty ironic?
Here's my story
I earned my first affiliate commission a month after starting my blog (that was February 2019) and it was 40c, this means I earned 40c only in nearly 60 days
I don't want to lie I was so excited, it was a sign that I can actually make money blogging
I was so desperate eager to see how much I'll earn in the following month
I don't know what was wrong with me, maybe I had mindset issues
I was expecting $40-$50!
That was an unrealistic goal considering that I earned 40c before and also that I was still learning affiliate marketing
Not to mention that I only had 1-3 readers a day and less than 100 pageviews a month
So I earned $1
Other bloggers said it was a good sign and a good start but I was disappointed
I wanted to pay for hosting and for my Wealthy Affiliate membership
To cut the story short… I failed to pay for my membership and got kicked out of WA and moved to a cheaper host
I tried a different niche and I failed so I wanted to quit blogging
Whilst I was on my way to deactivate my ShareASale affiliate account I found a whopping $20 commission waiting for me and obviously, I decided to keep blogging
This all happened in 4 months which means it took me four months to earn a $20 commission
And the worst part… I couldn't withdraw it,
…wait a minute it was $21.40 (plus the $1.40 we talked about)
But still, I couldn't withdraw it
The ShareASale threshold is $50
I wanted to make more money and reach that $50 threshold so I joined more merchants
And one of the merchants sent a $25 bonus offer for a post
I wrote and published the post right away and received my bonus
That was May 2019 (the month I relaunched this blog)
And the same happened in June but I got more bonus offers from 3 merchants and managed to make $127.97
Do you see how quick it was for me to make $100+ with my blog?
The bonuses are the reason why I open my ShareASale account these days and see this: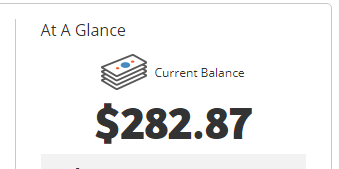 The $50 from that $282.87 is a bonus

I've been earning these bonuses since then and I don't get worried about not making affiliate sales because you know my blog is still small
I get less than 3000 pageviews with under 1k visitors per month
That said, the answer to how you can make extra money with ShareASale is "bonuses"
You make extra money with ShareASale by receiving bonuses from merchants
And I want to show you 4 ways you can use to earn these bonuses
Yes you don't only get bonuses for writing blog posts
4 Types of Bonuses That ShareASale Merchants Give Affiliates
Some links in this section are affiliate links. I may earn a small commission to buy toys for my kids if you use these links. You will not be charged extra. I only recommend high-quality products and I don't recommend them based on the small amount I earn if you decide to make a purchase
I assume that you're already a ShareASale affiliate, you won't get these bonuses if you're not a ShareASale affiliate
You can join ShareASale here or learn how to become a ShareASale affiliate in this post
ShareASale merchants offer bonuses for various reasons
Some use bonuses as a way of encouraging affiliates to recommend their affiliate program to their friends
So these merchants will give…
1) Affiliate Referral Bonuses
They give affiliates bonuses whenever they refer new affiliates to their program
In other words, these merchants will pay you for every affiliate who joins their affiliate program using your referral link
This means if a merchant pays $10 for every referral and you manage to send 5 affiliates in a month you earn $50
Do you know what this means?
You will reach the $50 threshold without making any affiliate sale!
3 ShareASale Merchants Who Give Referral Bonuses
These merchants will state that they give referral bonus on their merchant description page so it's a bit easy to find them
The only challenge is searching for them inside ShareASale
You'll have to click search for merchants and then click category >> select your category and load every merchant's description page one by one to see who gives referral bonuses
Here are 3 of them:
Stella & Dot – Stella & Dot is an online fashion boutique and they pay $10 affiliate referral bonus
Gazelle – Gazelle is a consumer electronics reCommerce site they pay $25 affiliate referral bonus
Creative Live – Is a platform for creative education perfect for those who want to learn ways to make a living from crafting, photography, music etc. They pay $10 affiliate referral bonus
2) Two-Tier Bonuses
Besides rewarding you once for sending an affiliate some merchants will keep rewarding you whenever the affiliate you referred makes a sale
They call it a two-tier bonus
A two-tier bonus is a recurring bonus that you earn whenever an affiliate you send makes a sale
3 ShareASale Merchants Who Give Two-tier Bonuses
Merchants who give two-tier bonuses also declare that on their merchant description page
You'll have to go through the same process as you did when searching for merchants who give referral bonuses
Here are 3 merchants who give two-tier bonuses:
WPEngine – Is a web host you earn a flat $50 for every customer referral the affiliate you referred make
Affluent – Aggregates all your affiliate data, from any network into a single dashboard. They pay 20% for every sale your affiliates make
ThemeIsle– Is a WordPress themes market place the price or percentage of their two-tier bonus is not stated
Not all merchants give two-tier bonuses
Our aim here is to make sure that you reach that $50 threshold every month and enjoy making money with ShareASale
That said there is another super easy and my favorite way to make extra money with ShareASale which is …
3) Blog Post Bonuses
Some ShareASale merchants will ask you to write a blog post and offer you a bonus
The bonuses range from $10-$50
What I love is that they also give you blog post ideas and they don't ask for long-form blog posts
You can get paid to write 150 words
And you'll also use your affiliate links in those posts
In other words, you'll get paid to write a post and you'll keep making affiliate income with the same post
Who doesn't love money?
Or should I say… who doesn't love free money?
Remember as bloggers we always write blog posts whether we get paid or not
The only challenge is that some of these merchants don't even show a sign that they give blog post bonuses
You will find out when you join their program but luckily I have compiled a list of 50 ShareASale merchants who pay you to write so you don't have to guess
We will talk about that later for now here are…
3 ShareASale Merchants Who Give Blog Post Bonuses
Grammarly – Grammarly is a proofreading tool they offer a $20 First post bonus
Stella & Dot – Stella & Dot offers $10 for 150 words
Cultural Elements – Cultural elements provides unique everyday wares that have both a deep, cultural significance and contemporary aesthetic they offer a $20 first post bonus
I know how blog post bonuses can change your life
They're the reason why I managed to make my first $100+ a month after launching my blog
And I am confident that they can also help you make extra money quickly with your blog too
That's why I compiled a list of 50 ShareASale merchants who give blog post bonuses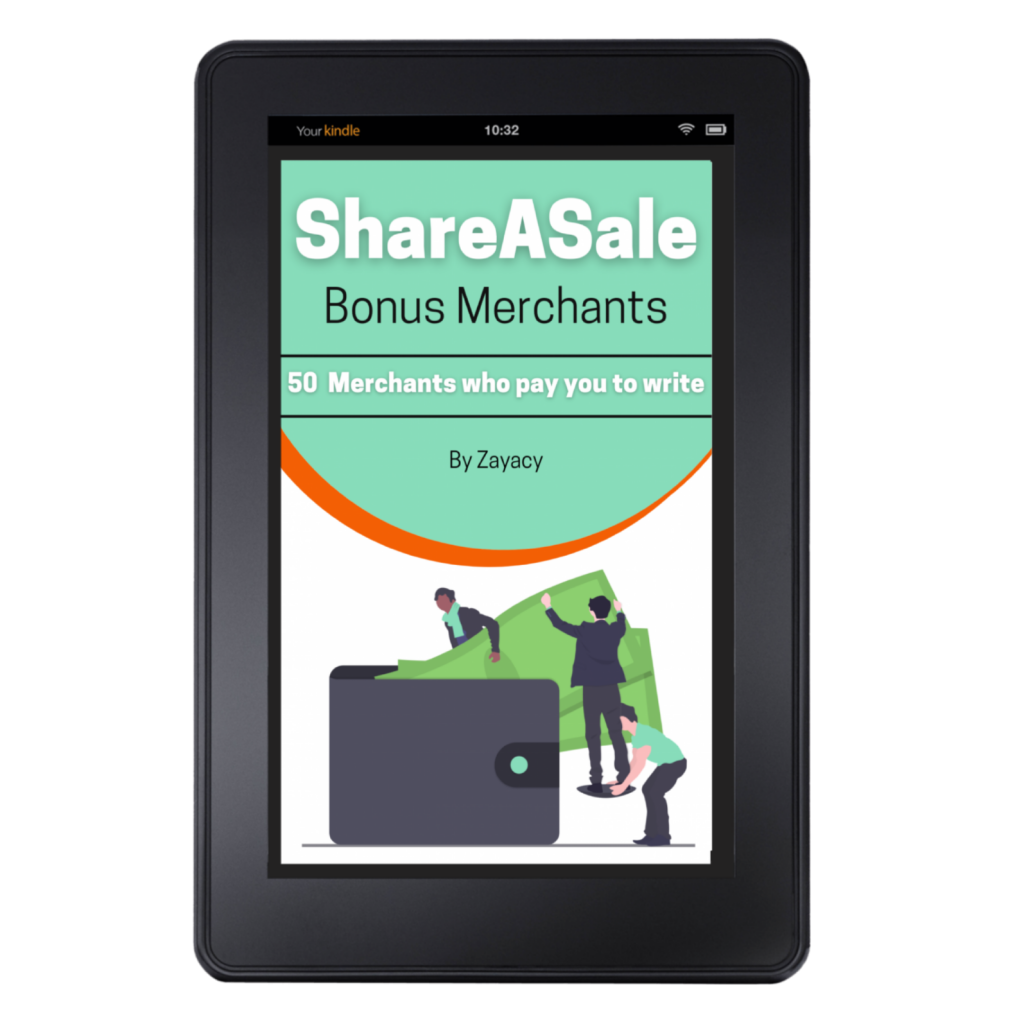 Some of them will even pay $40-$50 per post
Like I said earlier, these merchants will pay you to write blog posts
I've spent hours trying to pick the best merchants for you so that you won't go through the daunting process of searching for these merchants one by one inside ShareASale
All you got to do is grab the list >> pick your merchants >> become their affiliate >> start getting bonus offers
You won't even ask them for bonuses they'll reach out to you
4) First Sale Bonuses
I know, I know
You're here for ways to make extra money with ShareASale without making any affiliate sale but I know you don't wanna miss this
Some merchants offer affiliates bonuses if they make their first sale within a certain period of time
Mostly within your first 30 days of joining their program
They don't care how you're going to make the sale, they don't ask for a blog post either
All you have to do is market their product and get your bonus if you make your first sale within 30 days
3 ShareASale Merchants Who Give First Sale Bonuses
Merchants who give first sale bonuses always disclose on their application page the only hard part is to load every page and view each one of them
They are plenty of them but I've picked 3, you can always search for more inside ShareASale
Layla Sleep – Layla sleep is a mattress company they pay $100 first sale bonus
SEMrush – SEMrush is an all in one SEO tool they pay $50 bonus for every sale you make within your first 30 days
FashionPhile – FashionPhile is an online fashion resale website they pay $50 first sale bonus
In Conclusion
Your days of waiting for your first affiliate sale are over
You now know the easiest ways to make extra money with ShareASale
What's left for you now is to join the merchants who will give you first sale bonuses, 2 tier bonuses, referral bonuses or blog post bonuses
Not forgetting that I have made the process of finding merchants who pay blog post bonuses super easy for you by compiling a list of 50 ShareASale merchants you can start working with this month
So what are you waiting for?
Grab this list of 50 ShareASale merchants who pay you to write and enjoy making extra income with ShareASale
Don't hesitate to leave a comment below if you have any question(s) I'm always ready to help
I hope this post helped you, please show some love kindly share with your peeps and don't forget to follow me on Pinterest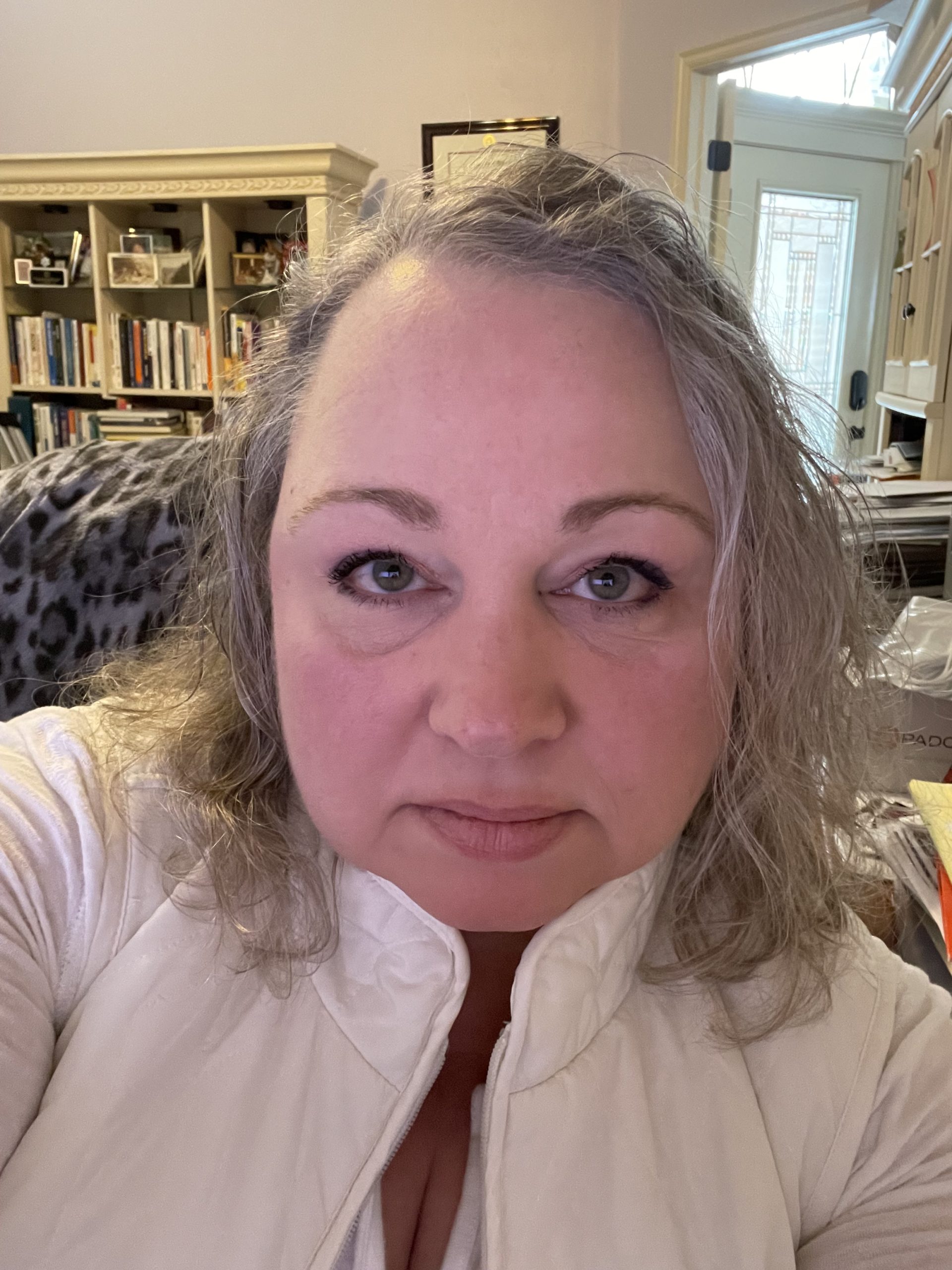 Mathea Ford is a blogger, dietitian and mom of 2 just working on this blog to make life a little better for those around me. Check out her latest posts