(Last Updated On: August 29, 2021)
How to track file downloads in WordPress
Sounds like you will be taking risks here?
The only people who can do these advanced WordPress setups are coding nerds
Or those whose wallets are loaded with huge bucks to hire someone who can do the dirty work for them
In other words, you can't, you don't know how to code
Is it?
If it wasn't 2021 I would have agreed but now things have changed
There's always a plugin for anything in WordPress
And there is a hero plugin which is designed to save your day
You can easily track file downloads in WordPress such as ebooks, checklist or any file downloads on your WordPress site without any coding skills
So no more worries, sit back relax and follow this simple tutorial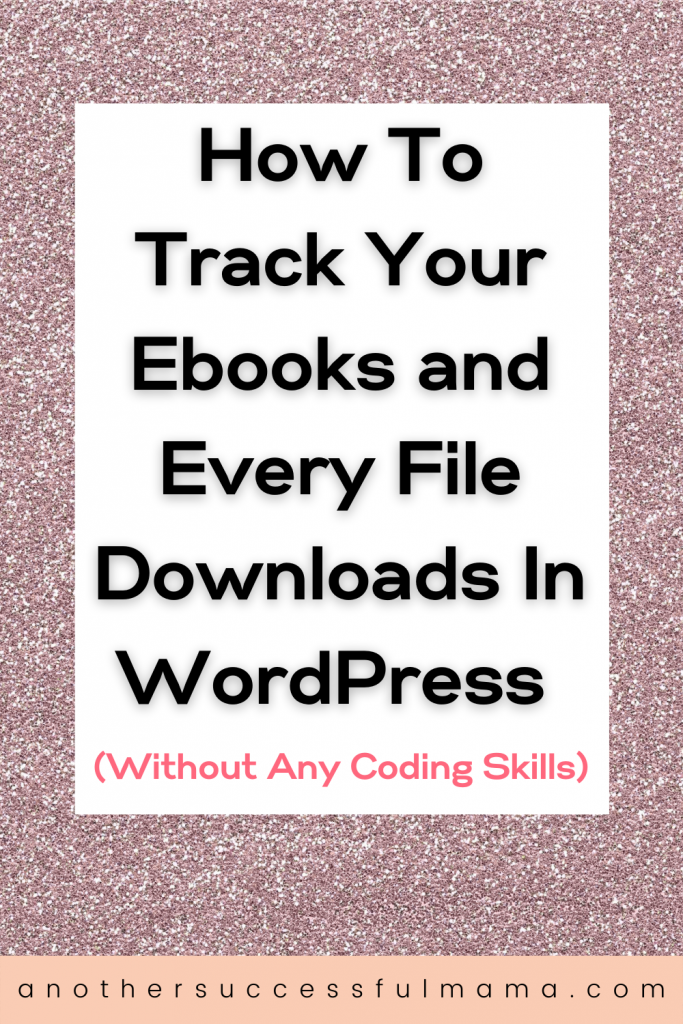 What Is The Best WordPress Plugin For Tracking File Downloads?
Some links in this section are affiliate links. I may earn a small commission to buy toys for my kids if you use these links. You will not be charged extra. I only recommend high-quality products and I don't recommend them based on the small amount I earn if you decide to make a purchase
I'm sure when we talk about tracking anything on your site Google Analytics comes in your mind
Unfortunately, by default, it's not possible to track file downloads in Google Analytics
It doesn't support file downloads tracking because the files can't request a tracking pixel
So you will need a powerful Google Analytics plugin to help you track your file downloads
And MonsterInsights is the best plugin you can count on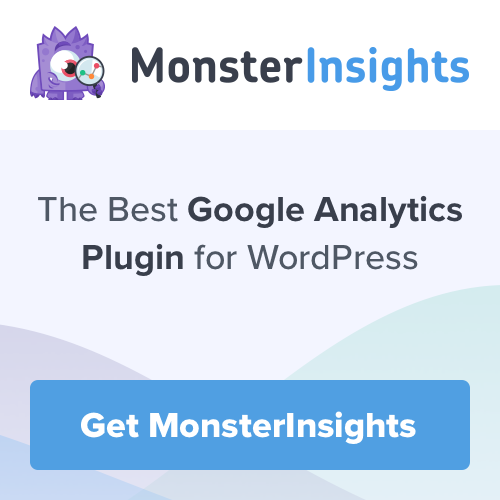 With this plugin, you can easily enable file downloads tracking in Google Analytics without any coding skills
In other words, you will not touch a single line of code
MonsterInsights makes it easy for you to track how many times your ebooks, checklists and all your files are downloaded
That's not all, you can use MonsterInsights to track how your users scroll your pages and long-form blog posts in WordPress
Another cool thing I like about MonsterInsights is that it's a lightweight plugin which means it won't slow down or break your site if you use it
That explains why it has more than 1 million downloads
I love this plugin I can go on and on about how awesome it is
Now let's get back to our file download tracking
Why Tracking Your File Downloads Is Essential?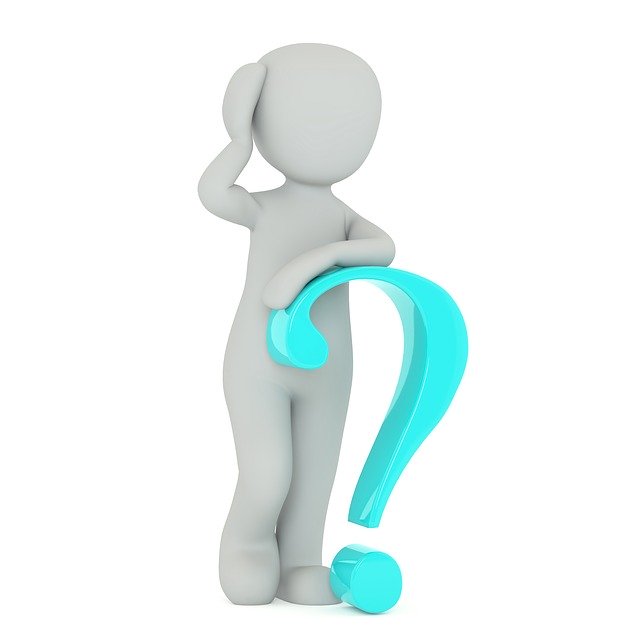 After creating your ebooks, checklists, workbooks and all digital downloads with much love and energy wouldn't it be wise if you know how many times your readers are downloading all these files?
I'm sure your answer is a big YES
If you don't track your file downloads you will never know what your readers are interested in and what they aren't
You might pour your energy on the wrong resources that no one is downloading and waste your time and money
I'm not trying to scare you but seriously this happens a lot
Tracking your downloads will help you determine which resource you should keep offering and which one is a waste of time
And it will help you discover how popular your digital downloads are as well
Now let's set up your file downloads tracking in simple steps
How To Track File Downloads In WordPress The Easy Way
Since you are going to track file downloads using Google analytics you need to properly set up Google Analytics in WordPress using MonsterInsights
Follow this guide if you haven't set up MonsterInsights
After the setup, file downloads tracking will be automatically enabled without any configuration
Your ebooks and all your file downloads will be tracked as events
Events tracking is used to measure how your users are interacting with your content
Adding Multiple File Extensions To Track As Downloads
MonsterInsights lets you track pdf, zip, doc, ppt downloads and many more file extensions
In order to track downloads of multiple file extensions you need to add it to the Extensions of files to track as downloads field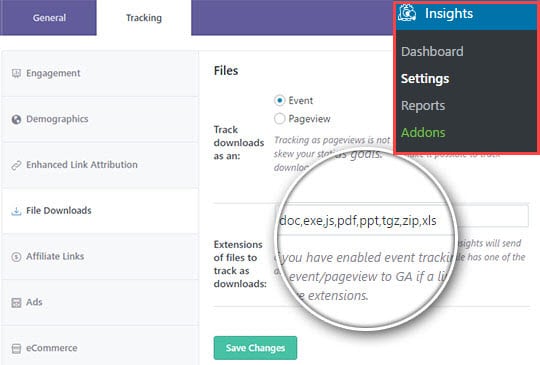 Don't forget to click save changes
Viewing Your File Downloads In WordPress
To view your file downloads in WordPress:
Go to Insights >> Report >> Publishers Report and on that page scroll down to see your downloads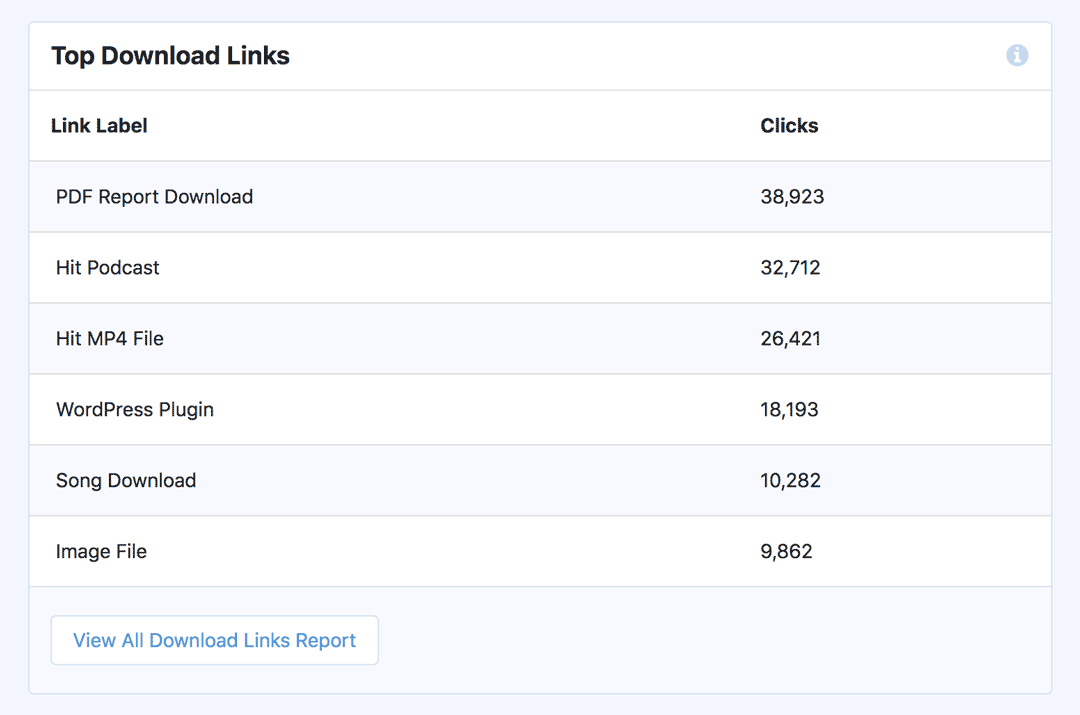 Viewing Your File Downloads In Google Analytics
To view your file downloads in Google Analytics:
Log in to your Google Analytics account and select the site where you would like to track downloads
Your downloads are tracked as events this means you can see the downloads data in your events report
When you navigate to Behaviour >> Events in the left panel inside your events report you will see the following options:
Overview: It gives you a report of the top events of your site
Top events: In this section, you will see a list of events that kept your visitors engaged
Pages: This is a list of pages and posts where you added the files for your users to download and they downloaded
Events Flow: This section shows you which files your users are loving the most and it also shows you the path your users take from one event to another
Now let's get a detailed report:
First click Top Events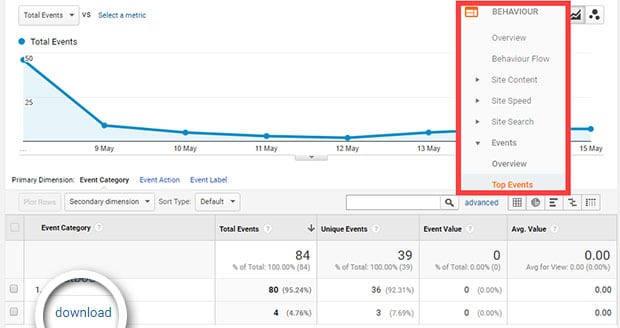 This is where we are, now click download under the Event Category to get a detailed report

The Way File Downloads Tracking Work With MonsterInsights
As I said earlier Google Analytics does not track file downloads you need a plugin to make downloads tracking possible in Google Analytics
That said, MonsterInsights is a plugin that allows you to track your ebooks and other file downloads easily
You will see all file downloads being categorised as download in the Google Analytics events report section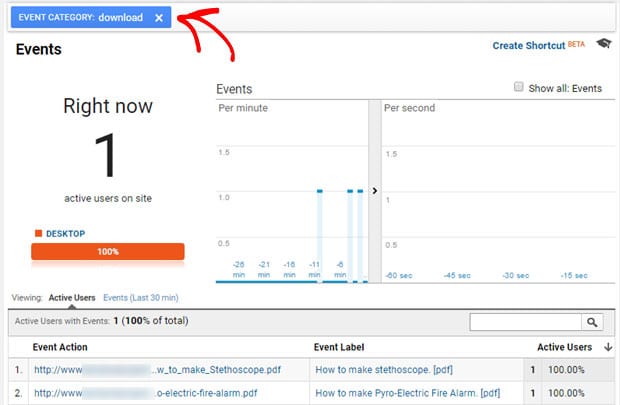 Here are some important components in events report of all your downloads or any other event tracking in Google Analytics:
Event Category: You will see all your downloaded files
Event Action: You will see the URL of the file you want to track
Event Label: Here you will see the title or heading to which your event is linked
That's all
Enjoy Tracking Your File Downloads
Now that you know how to track your ebooks, checklists, workbooks and all your file downloads it's time to get MonsterInsights and start working
There is no more guesswork or pouring all your hard work creating resources that your users aren't interested in
I hope this post helped you, please show some love kindly share with your peeps and don't forget to follow me on Pinterest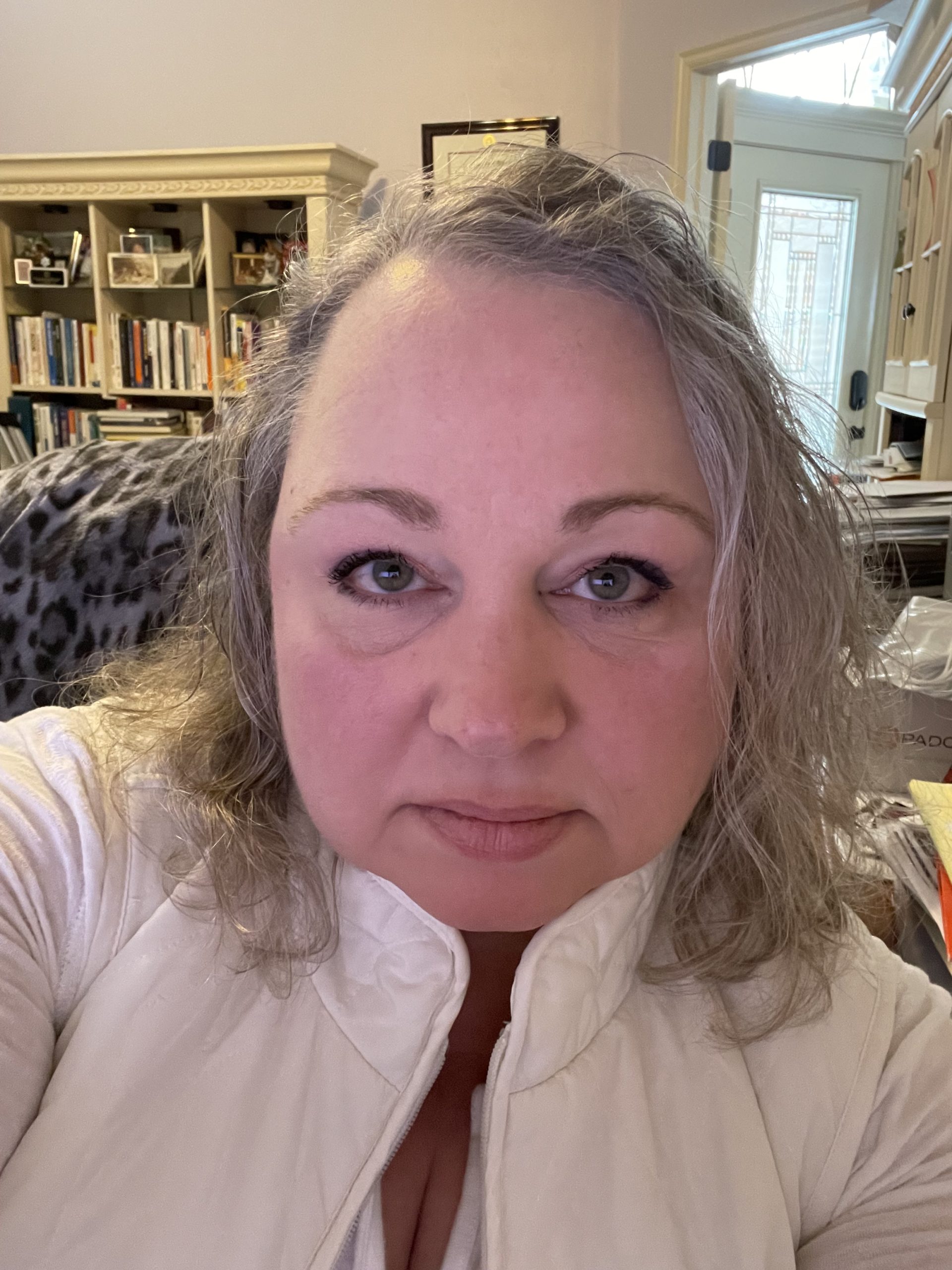 Mathea Ford is a blogger, dietitian and mom of 2 just working on this blog to make life a little better for those around me. Check out her latest posts