(Last Updated On: August 25, 2021)
It's not a secret anymore
Google says it and digital marketing experts say it too,
That about half of the internet searches happen on mobile phones and according to OptinMonster 80% of smartphone users have used their devices to make purchases
You know what this means?
It means that as an online marketer you need to optimise everything you use on your site for mobile devices
This includes your posts layouts, landing pages and opt-in forms
And the good thing is…
OptinMonster has released the mobile exit-intent pop-up feature to help you get more signups from your site visitors who use mobile devices
What Is OptinMonster?
OptinMonster is one of the best WordPress pop-up and lead generation plugins
It allows you to create beautiful opt-in forms so that you can easily grab your site visitors' attention and convert them into email subscribers and customers
With OptinMonster you can easily create opt-in forms that display personalised and relevant information based on your visitor's interests
That's not all, you will also get:
Actionable Insights – The plugin has built-in analytics so that you can easily analyze clicks, views and conversion rates
Beautiful Opt-in Form Designs – OptinMonster has a drag and drop builder which allows you to create visually appealing opt-in forms that will help you generate high converting leads. You can create different types of opt-in forms such as sidebar forms, lightbox pop-ups, welcome gates, sidebar slide-ins, after post forms, floating bars and many more
A/B Testing – You will also get the easy to use A/B split testing module so that you can test different content, layouts, headlines and styles to see what converts the best
Page-Level Targeting – There is a Page-Level Targeting module which allows you to show a targeted message on a specific page or category so that you can build a hyper-targeted list
Integration With All Popular Email Marketing Software – You will easily use OptinMonster with Campaign Monitor, Aweber, MailChimp, MadMimi, GetResponse, Infusionsoft, Sendinblue, iContact, Mailpoet to mention but a few
Exit-Intent Technology – According to OptinMonster's researches 70% of visitors who abandon your site will never return that's why they have an exit-intent technology which detects your visitors' behaviour and prompts them with a targeted campaign at the moment they are about to leave your site
Speaking of exit-intent pop-up technology, it wasn't available for mobile devices but NOW IT IS
This is so exciting!
The mobile exit-intent pop-up technology will help you compete with the big guys in your niche without spending billions of dollars
It gives you more chances to bring in more sales and subscribers from your site
Pretty cool right?
Now let me show you how to get started with this cool feature
Some links in this section are affiliate links. I may earn a small commission to buy toys for my kids if you use these links. You will not be charged extra. I only recommend high-quality products and I don't recommend them based on the small amount I earn if you decide to make a purchase
How To Get Started With Mobile Exit-Intent Pop-up In OptinMonster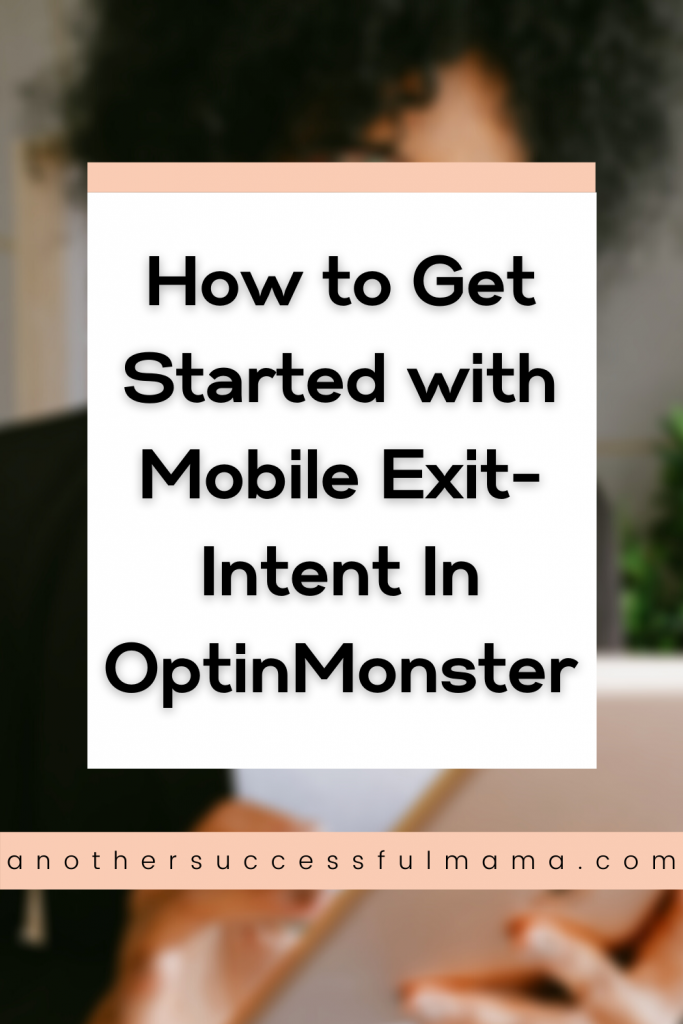 Usually, mobile users scroll back up the mobile pages to bring down the address bar or they simply tap on the back button which results in lower conversions
But don't fret
OptinMonster's mobile exit intent pop-up will capture them, it was designed with mobile device users in mind
Mobile Exit-Intent will help you:
Increase your affiliate marketing revenue
Boost sales
Grow your email list
Convert would-be abandoned carts
And many more
Now let's set up mobile exit-intent pop-up so that you can easily capture your visitors when they scroll up and when they tap the back button
Scroll Up Trigger
First, add exit-intent to your mobile campaign then choose Exit Intent Sensitivity of either Low or High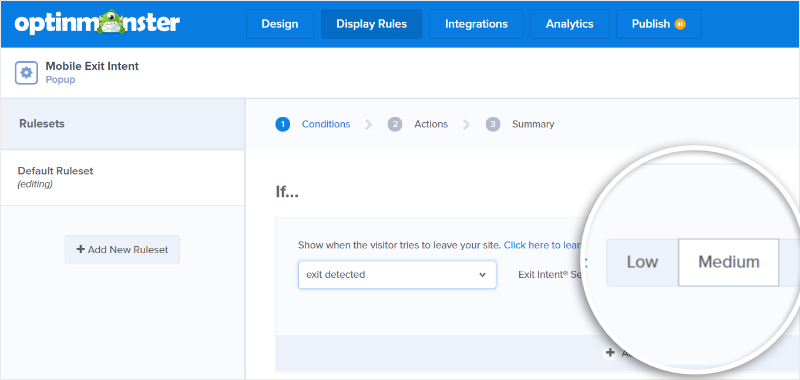 That's it your scroll up trigger is ready!
Back Button Trigger
When mobile users tap the back button it indicates that they're no longer interested in your content and they seriously want to leave
You need to give them an enticing offer so that they can stick around and make a purchase
To set up the back button trigger:
Take the same steps you took when setting up the scroll up trigger but choose the High sensitivity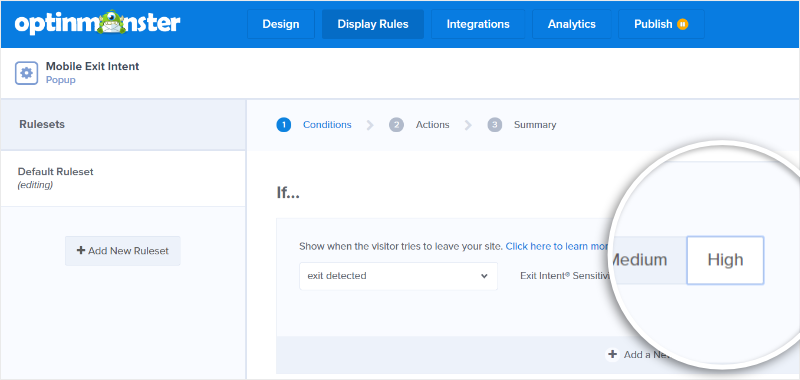 That's it your back button trigger is ready!
Easy peasy
Enjoy Triggering Exit-Intent On Mobile Devices
Now that OptinMonster is now upgraded with the most wanted feature and you now know how to set this cool mobile exit-intent pop-up feature up it's time to enjoy collecting emails and making more sales don't you think?
So what are you waiting for? join OptinMonster now and stop losing your best leads
I hope this post helped you, please show some love kindly share with your peeps and don't forget to follow me on Pinterest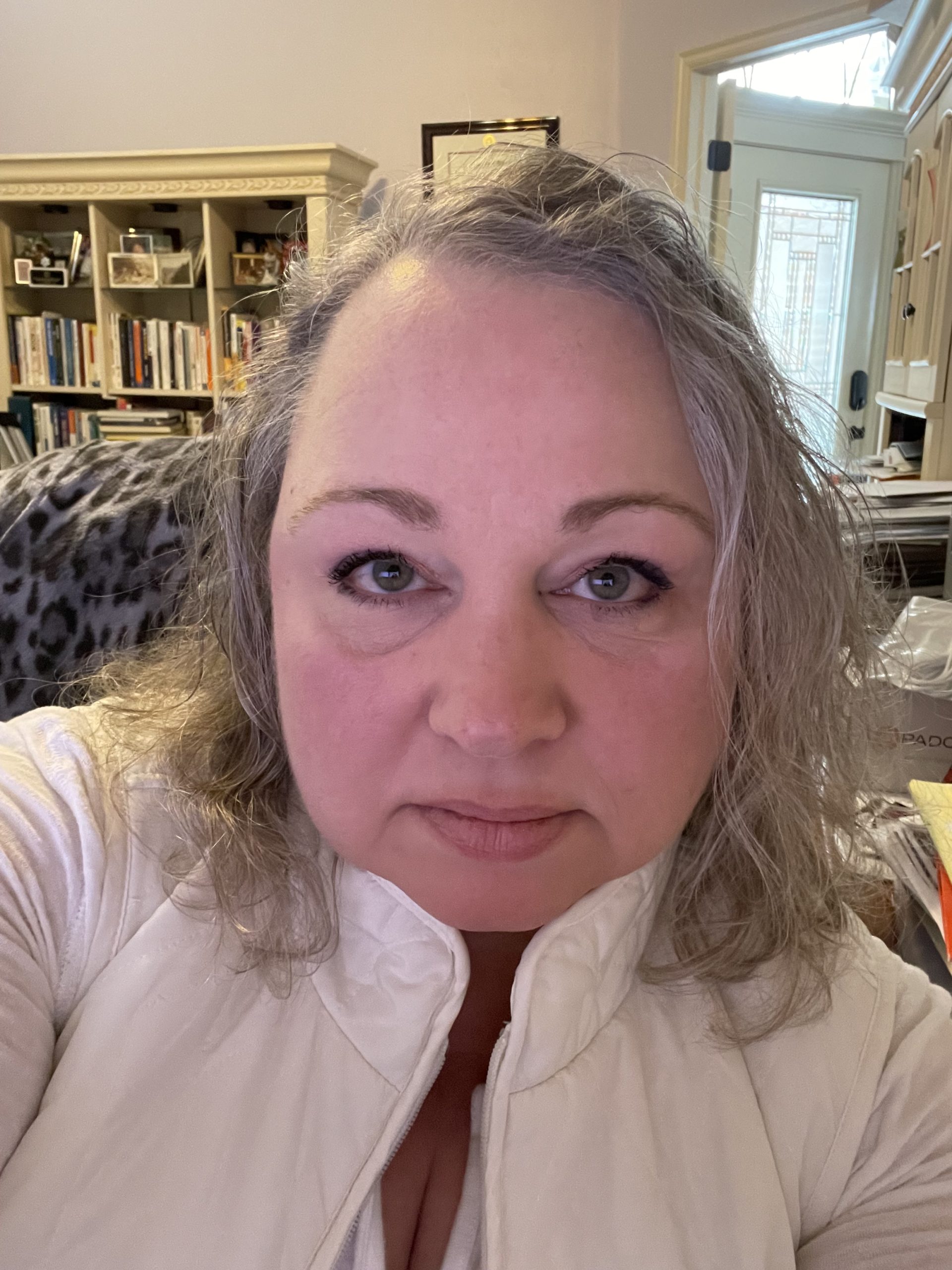 Mathea Ford is a blogger, dietitian and mom of 2 just working on this blog to make life a little better for those around me. Check out her latest posts