(Last Updated On: August 25, 2021)
Do you want to share your Google Analytics reports with your team or clients?
Wondering how you can easily do that without spending more time or giving anyone access to your Analytics account?
I have good news for you!
In this post, I'm going to show you how you can easily share your Google Analytics reports with your team members, clients or business partners
Why Would You Want To Share Your Google Analytics Data
There are many reasons why you might share your Google Analytics data
The number one reason is to convince people over to your side
Here are other reasons why you might have to share your Google Analytics reports:
Keep team members Updated – Sometimes you might want to share your analytics reports with your team members so they can stay updated on different stats
Increase website conversions– Showing potential customers how many people are already using your products can easily convert them into buyers
Form partnerships with other websites– Other companies will ask for your website statistics if you want to form a partnership with them, so sharing specific reports is easier
But the hard part is granting permission to Google Analytics
It's not safe
So how can you safely go about it?
Let me show you how to easily and safely share your Google Analytics reports
How To Share Your Google Analytics Report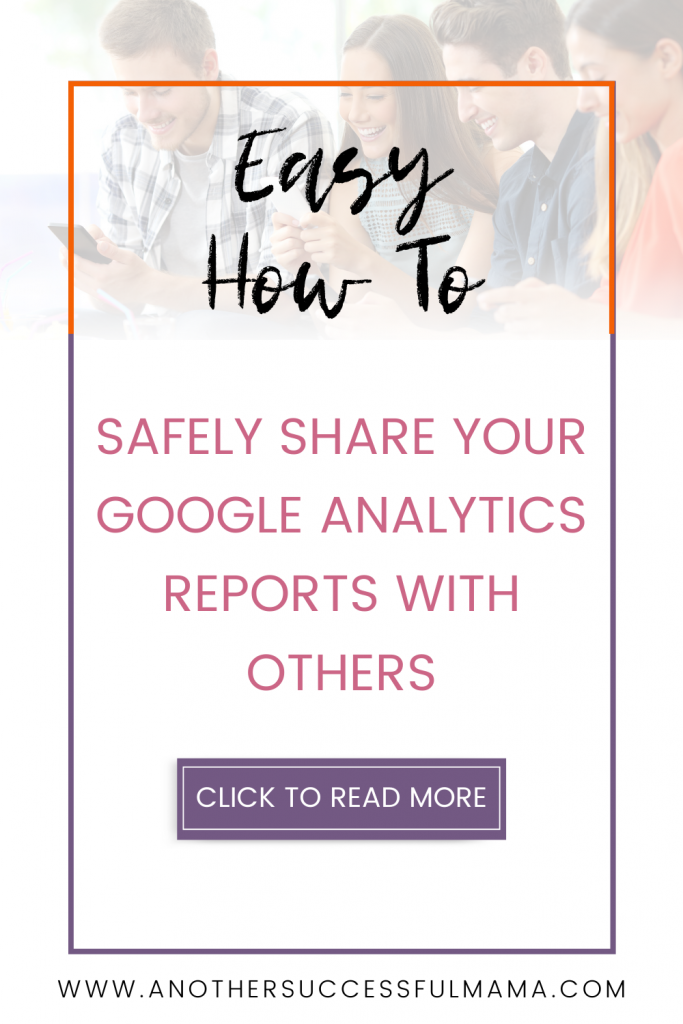 Here are some simple ways to share your Google Analytics with others without giving them access to your Analytics account
Some links in this section are affiliate links. I may earn a small commission to buy toys for my kids if you use these links. You will not be charged extra. I only recommend high-quality products and I don't recommend them based on the small amount I earn if you decide to make a purchase
1. Get Weekly Website Stats With Email Summaries
Are you in a situation where you are required to give your clients weekly performance reports for your website?
You can get important stats delivered straight to your email by MonsterInsights email Summaries 
This can also help you keep an eye on how your site is performing so you can make adjustments if you have to 
To view email Summaries:
On your WordPress dashboard >> go to Insights >> Settings >> Advanced and scroll to Email Summaries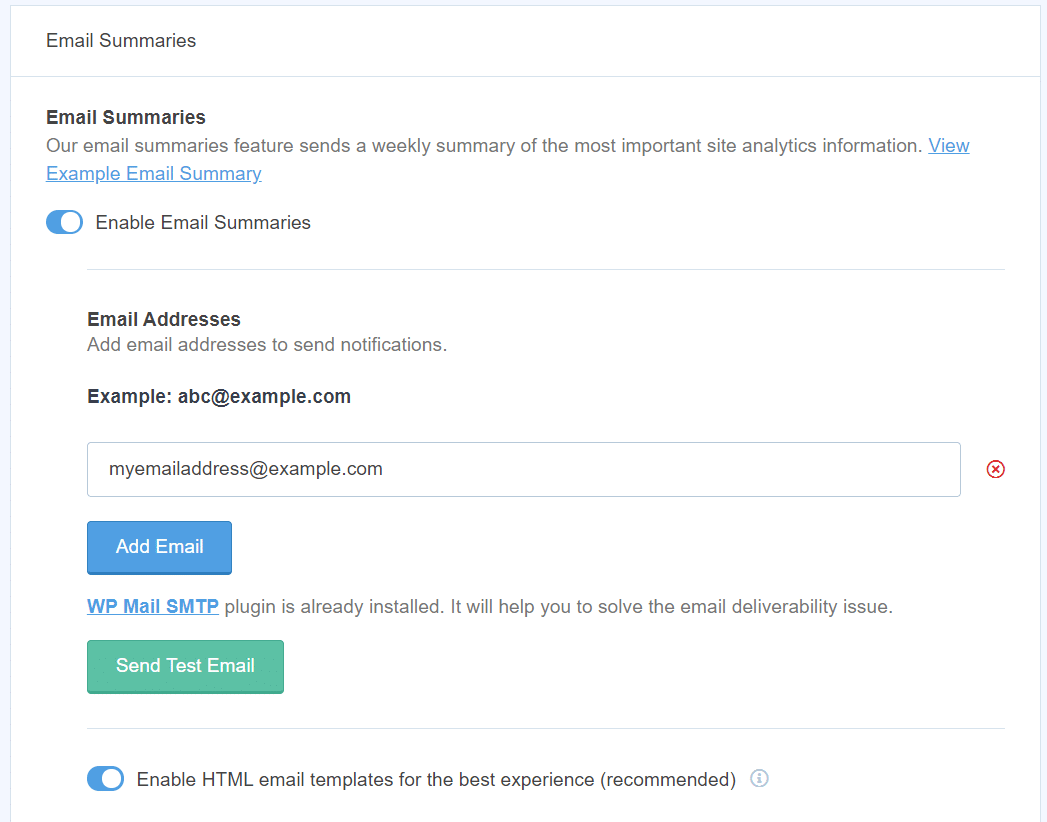 You can add up to 5 email addresses to send the email Summaries and you can also customize the header to add your logo and brand your reports
2. Export Your Google Analytics Reports as PDFs
If you use MonsterInsights you can easily download any report in a PDF format and share it with your team
Simply click the Export PDF button to get your PDF analytics reports and share it with others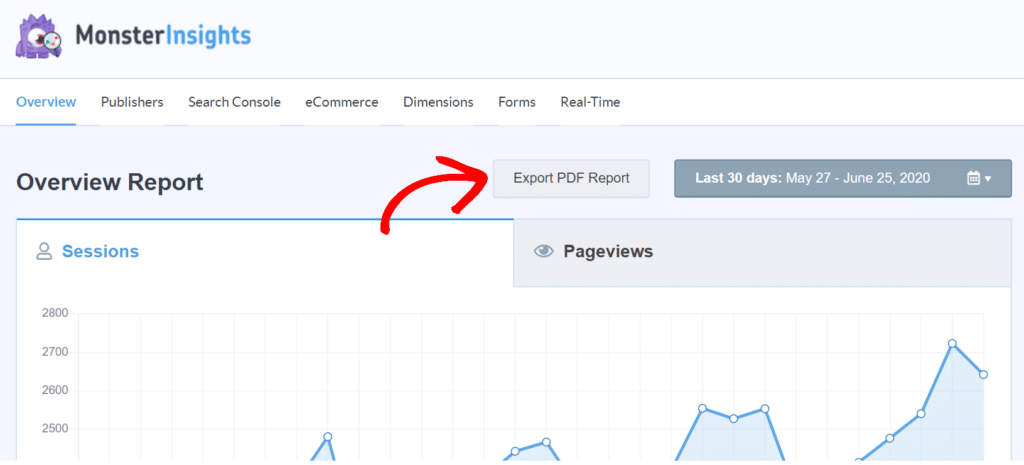 3. Share Your Google Analytics Reports In Other File Formats
You now know how you can use Monsterinsights to download your Analytics reports in PDF format 
But that's not all
You can also download as an Excel file, CSV or Google Sheets so you can easily format your data according to your needs
To do so, log in to your Google Analytics account and navigate to the report you want to share
Click on the Export option in the top right corner and select the file type you want to export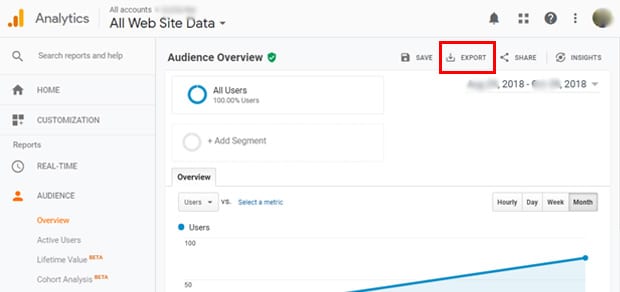 Your report will be automatically downloaded to your computer and you can easily email it to your partners or customers
4. Share Saved Google Analytics Reports
Wondering what are saved reports?
These are the reports where all your segments, filters and other settings are already applied
But there is something tricky about saved reports:
They are only visible to the person who created them
This means you'll have to share them so that others can see them
Here's how to share saved Google Analytics reports:
Go to Customization >> Saved Reports >> Pick the report you want to share and click Share

You'll see a screen popup >> enter the email addresses of the people you want to share your reports with
Google Analytics allows you to choose the file format in which others can see the report
Click Send once you have entered the details
Good job!
You have successfully shared your report
That's it
I hope this post helped you, please show some love kindly share with your peeps and don't forget to follow me on Pinterest

Mathea Ford is a blogger, dietitian and mom of 2 just working on this blog to make life a little better for those around me. Check out her latest posts