(Last Updated On: September 2, 2021)
It's not a secret anymore,
Website speed is key for your site SEO.
It helps you rank well on Google and also help you keep readers on your site, no one have the patience to wait for a decade to load a single page on your site.
In other words, a slow loading site keeps your readers away.
You don't want that,
In this post, I'm going to show you one simple hack to boost your site speed.
Why Boost Website Speed?
Are you wondering why boosting your website speed is a big deal?
Why website speed is a ranking factor?
Well, as I said earlier people don't have the patience to wait for your site to load.
If it's taking too long to load they'll leave your site and go to another fast loading site that has the same info as yours.
Remember you're aren't the only one in this game, there is competition!
And also Google won't rank your site if your readers keep bouncing.
Here's what Google has to say about page speed:
Why page performance matters
Longer page load times have a severe effect on bounce rates. For example:

If page load time increases from 1 second to 3 seconds, bounce rate increases 32%
If page load time increases from 1 second to 6 seconds, bounce rate increases by 106%
So how can I boost my site speed? you might ask,
Let me show you one simple hack that will help you boost your site speed right away.
1 Simple Hack to Boost Website Speed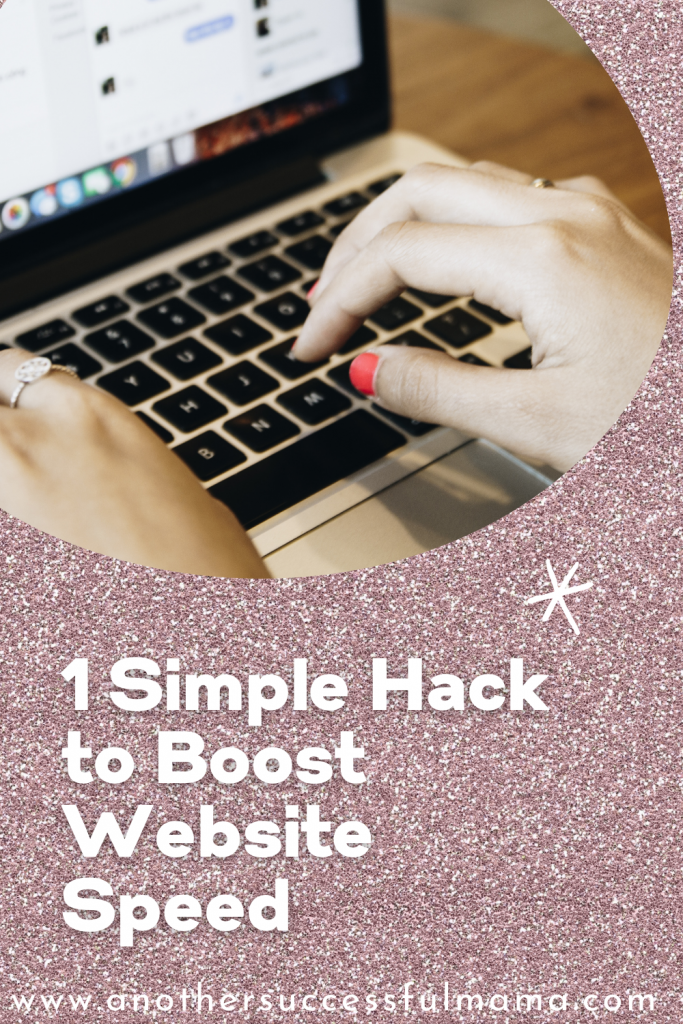 A WordPress site is fast and clean when it's brand new because no script and no plugin is added.
Once the scripts are added then all the speed problems begin.
And unfortunately, there is no way you can run your site without all those scripts.
They serve different important purposes.
One of those scripts is the Google Analytics tracking script.
By default, Google Analytics has a two-hour cache time.
If not properly optimized for high performance it can slow down your site and affect your ranking score.
You need to serve the script locally so you can have full control over the caching of the file which helps you reduce the load time.
That's the one simple hack to boost your site speed!
But how can you go about it if you're a non-techie?
That's where MonsterInsights comes in.
What Is MonsterInsights?
Some links in this section are affiliate links. I may earn a small commission to buy toys for my kids if you use these links. You will not be charged extra. I only recommend high-quality products and I don't recommend them based on the small amount I earn if you decide to make a purchase
MonsterInsights is the world's leading Google analytics plugin.
It's lightweight and designed to make your analytics experience easy.
It easily helps you get the information you can't get on Google Analytics right away such as author tracking reports (if you have multiple authors on your site), file downloads tracking, scroll depth tracking to mention but a few.
MonsterInsights allows you to access your Google Analytics directly on your WordPress dashboard.
The fact that you can access Google Analytics directly without leaving your site is a concern to some website owners.
They believe that having the MonsterInsights script on your site can slow down your site,
But that's not the case,
MonsterInsights' script loads quickly, that explains why it has more than 3.000.000 active installations.
And now the plugin is lightning fast more than it was before after their latest update.
This update comes in with the Performance Addon update which includes the option to host your gtag.js script locally on your own server.
So that, you can decrease your load time by reducing the number of external resources your website has to load.
The Performance addon will automatically fetch the latest gtag.js file from Google every 24hrs to make sure it's up to date.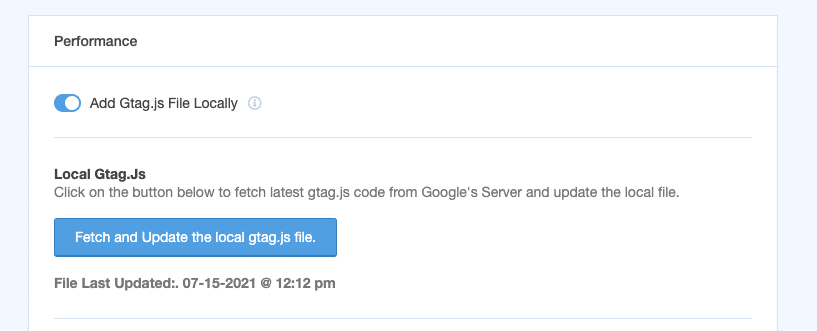 That's how simple it is to boost your website speed.
Conclusion
Now you know how crucial it is to boost your site speed.
It helps you improve your user experience and it is a ranking factor.
The beautiful part is, one simple hack can help you boost your site speed and it's simply using MonsterInsights for Google Analytics.
So what are you waiting for? Get MonsterInsights and boost your site speed now.
I hope this post helped you, please show some love kindly share with your peeps and don't forget to follow me on Pinterest

Mathea Ford is a blogger, dietitian and mom of 2 just working on this blog to make life a little better for those around me. Check out her latest posts